It All Radiates Outwards : The Verve Anthology Of City Poems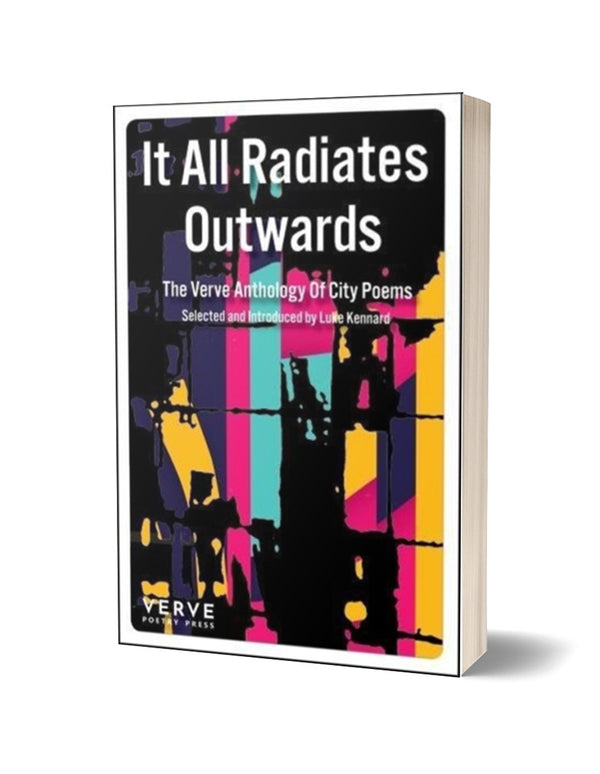 Selected and Introduced by Luke Kennard
This book contains the winning and commended poems from the Verve Festival 2018 City Themed Poetry Competition judged by Luke Kennard. They are the best of an extremely good bunch of poems that we received on the subject – from all over the country, but also from Europe, the USA, Africa and The Middle East.
Alongside these poems you will find six city poems that Verve commissioned from our own selection of local poets of note in Birmingham: Roy McFarlane, Bohdan Piasecki, Amerah Saleh, Jenna Clake, Casey Bailey and Ahlaam Moledina.
The book launched at Verve Poetry Festival 2018's sold out City Poems event hosted by Luke. Featured were the commissioned poets and the three competition winners – C.I. Marhsall (who flew in from North Carolina for the event), Jacqueline Saphra and Claire Trevien. The event took place on Sat 17 Feb 2018 at Waterstones in Birmingham. The book is dedicated to Roy Fisher (1930-2017), Birmingham's first city poet, who's poem, Handsworth Liberties, provides the book's title.
Verve Poetry Press
Join the Poetry Book Society for 25% off all books