Instead of an Alibi by Geoff Hattersley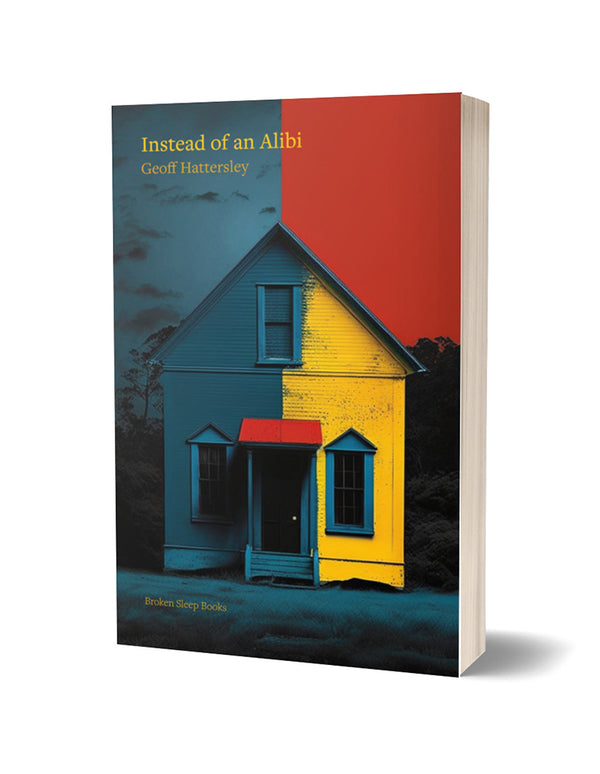 In his first book in over a decade, Instead of an Alibi proves that Geoff Hattersley has lost none of the sharp wit and incisiveness that has defined his brilliant and unique poems to date. Instead of an Alibi is a sharp and vital poetics of the lives of working-class Britain in a post-industrial, post-capitalist landscape.
PRAISE for Instead of an Alibi:
What a privilege  to wander once more into the county of Hattersley; here's Nev, just as I remembered him, here's these pubs and supermarkets and kitchens again rendered as crucibles of beautiful language, here's Geoff's singular way of looking at the world, remade for the contemporary moment.
   — Andrew McMillan, 100 Queer Poems
Geoff Hattersley's work has been distinguished for a long time by its lethal direct address, knife-turning humour and attention to character. In Instead of an Alibi, his cast of skinheads, solo drinkers, failed musicians, gentle giants - not to mention 'the ugliest gravedigger / in the whole of England' - are completely alive and realised, in poems of tenderness and human connection which are also sheer knockabout fun. This is vintage Hattersley.
   — John Clegg, Aliquot
ABOUT Geoff Hattersley:
Geoff Hattersley has been publishing and performing his poetry since 1984. His work has been widely published and has been used as part of syllabuses in schools, universities, and with The Open University. He edited The Wide Skirt Press from 1986 until 1998, publishing 30 issues of the magazine and 24 books and pamphlets. He lives in Huddersfield with his wife Jeanette.
Broken Sleep Books
Join the Poetry Book Society for 25% off all books