Inheritance by Ruth Stacey & Katy Wareham Morris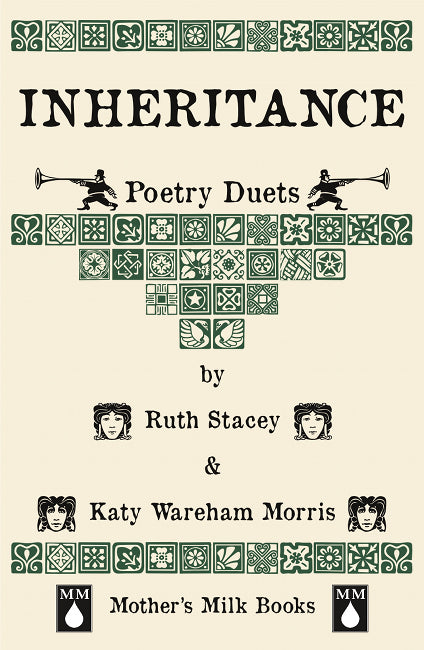 2016. Nights of no sleep, new infant to feed and soothe; a woman reaches for an old box of papers to read. Letters, diary: fragments of a life long gone. The writing of a forgotten relative from the 19th century that she had always meant to do something with. Archive. Study. Yet, she never had the time, until now, when her baby 'murmurs in the blue slate light'. The woman from the past is suddenly in her life, 'soft as the nook between neck and ear'. Two voices trying to find their way through motherhood and marriage, whilst still clinging to their own identities.
Inheritance brings together two poets, Ruth Stacey and Katy Wareham Morris, to create an unforgettable sequence of poems. The poems follow each other with echoes from the past, images that re-surface and bring with them a feeling of universal emotion, irrelevant of the century.
Join the Poetry Book Society for 25% off all books