In the Gemini Café by Neil Campbell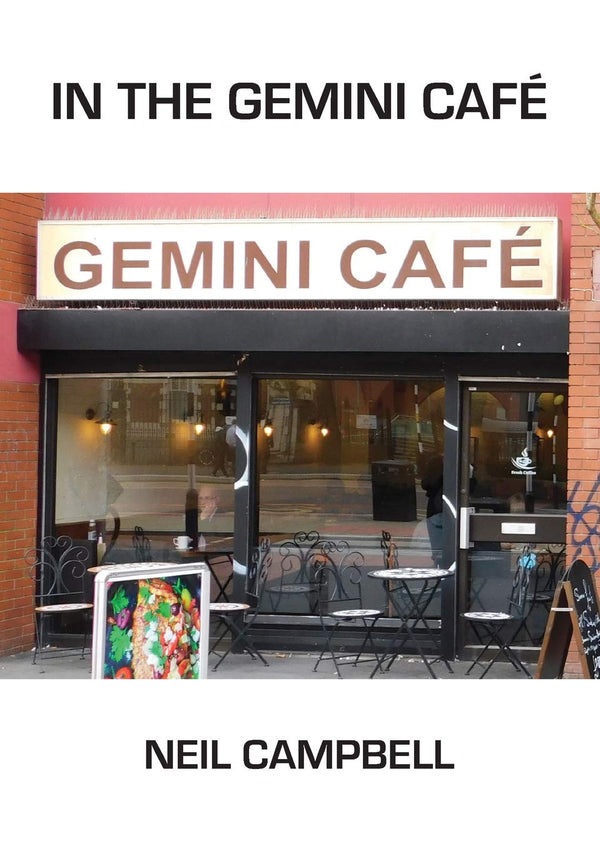 This is a collection which embraces the urban and the pastoral, realism and surrealism, the work-a-day and the transcendent. Uniquely, it finds the poetry in the grim realities of modern work-life, where people are 'dragged down by the nine to five,' as well as in moments of escape – moments where music soars above the city, birds are 'images of freedom,' and hills might 'break into laughter.' Like 'a flash of meaning from a dream,' this is poetry which is vivid, hard-hitting, poignant.
    — Jonathan Taylor
Campbell's writing is sublime: it's the crispness of a solitary sunrise walk toward a 12-hour shift, it's the bird that darts into the frame over rugged wind-bald moors, the light reflecting off a taped-up cardboard box in a Northern warehouse. You wade in the monotony, in the calm, in the resignation, and you want to imagine that these bright and attentive moments are everywhere, in everyone, that every commuter you pass on a rain-glazed street is writing like this as soon as they clock out. 
    — Lydia Unsworth
Join the Poetry Book Society for 25% off all books