I Think We're Alone Now by Abigail Parry PRE-ORDER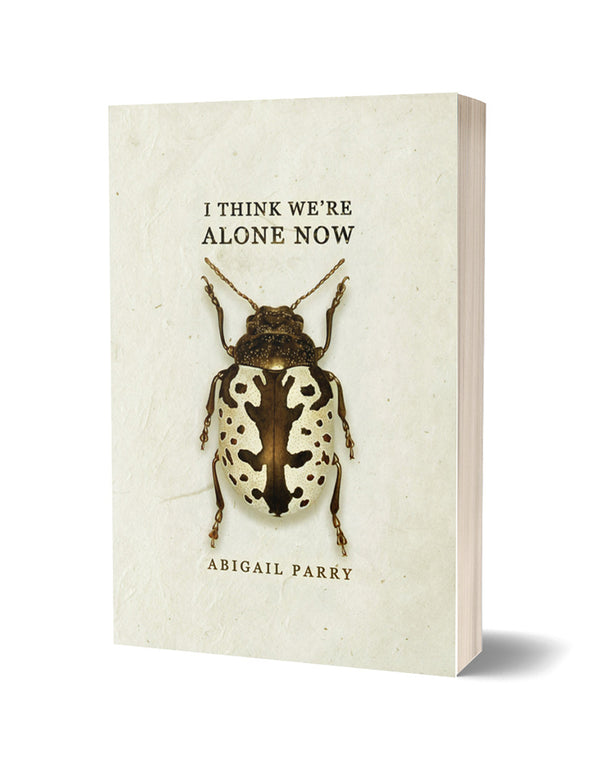 Published 16th November 2023. Available for pre-order.
I Think We're Alone Now was supposed to be a book about intimacy: what it might look like in solitude, in partnership, and in terms of collective responsibility. Instead, the poems are preoccupied with pop music, etymology, surveillance equipment and cervical examination, church architecture and beetles. Just about anything, in fact, except what intimacy is or looks like.

So this is a book that runs on failure, and also a book about failures: of language to do what we want, of connection to be meaningful or mutual, and of the analytic approach to say anything useful about what we are to one another. Here are abrupt estrangements and errors of translation, frustrations and ellipses, failed investigations. And beetles.

I Think We're Alone Now is Abigail Parry's second collection. Her first collection, Jinx (Bloodaxe Books, 2018), was shortlisted for the Forward Prize for Best First Collection 2018 and the Seamus Heaney Centre First Collection Poetry Prize 2019.
Bloodaxe Books
Join the Poetry Book Society for 25% off all books