House with the Mansard Roof by Frances Sackett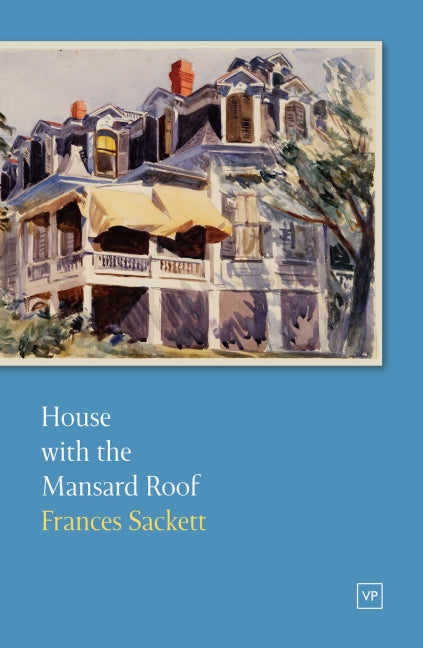 In her enthralling third collection, Frances Sackett examines the hidden histories emerging from the land. We meet the Yde Girl, found abandoned in a peat bog in the Netherlands; a ghostly ship and its hidden treasures excavated near Sutton Hoo; and a sunken forest discovered off the Welsh coast. There are poems with fierce empathy for women living in war-torn countries, some in exile, some in isolation, and a sequence for a mother separated from her daughter.
Humour, and especially her wry wit – found in the most unlikely places – provides a playful contrast to her more serious, elegiac moments. Sackett's poetry highlights her love of the landscape, the night sky, sleepy country stations, and her fellow poets.
"In the title poem of this beautifully nuanced collection, Frances Sackett writes, 'If you entered any door, you would find yourself and a dream of yourself mingle with the interior dust.' What she does so effortlessly is to negotiate between these three worlds: the human, the dream, and the dust, with an unerring insight into the frailty and resilience of the human spirit." 
Ian Pople, author of

 

Spillway: New and Selected

 

(Carcanet
Join the Poetry Book Society for 25% off all books