Hope is a Silhouette by Lana McDonagh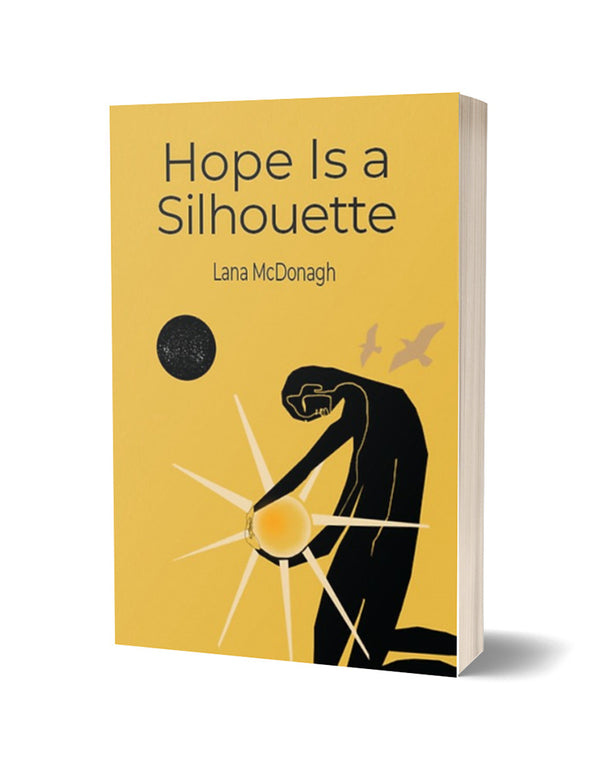 Hope Is a Silhouette is a body of intimate and introspective poetry with accompanying illustrations, both written and painted by Lana McDonagh.
Observations on love, inner demons, lies, routine-the everyday facets and feelings of human experience that forever fascinate. This collection of sensitive poetry and captivating illustrations marks the exciting debut of a talented poet. Original artwork illustrates each poem.
​
​"Precise yet bursting with submerged emotion, Hope Is a Silhouette allows you into a deeply personal inner migration of beauty and bruised hope."
- NICKY WIRE, Manic Street Preachers
"The marriage of art and poetry has rarely been so gloriously exhibited in one unique debut volume. Apart, each illustration, each poem, hits a nerve and tells a truth. Together they make for a deeply compelling experience."
- SIMON RAYMONDE, Cocteau Twins & Bella Union Founder
Join the Poetry Book Society for 25% off all books