His Hands Were Gentle: Selected Lyrics of Víctor Jara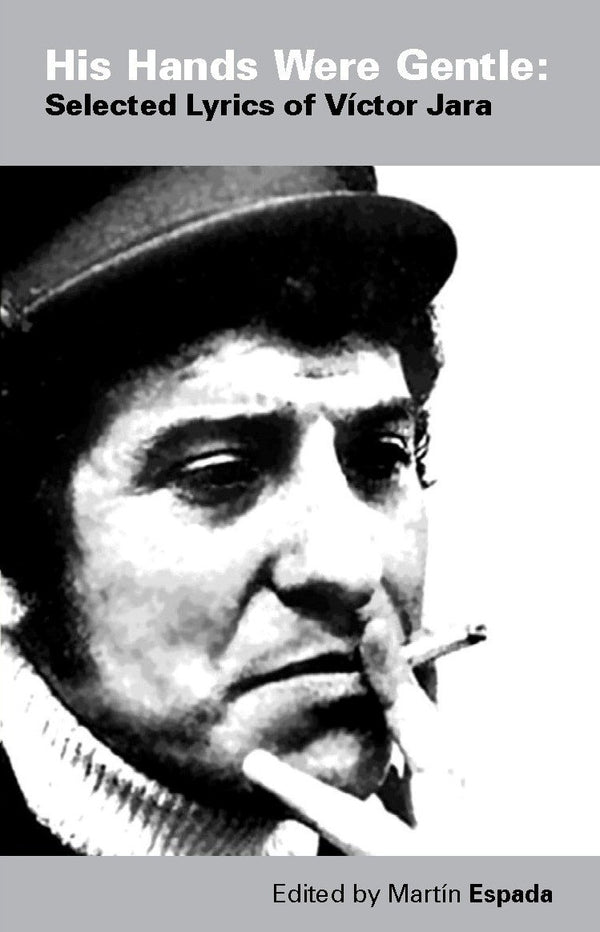 His Hands Were Gentle
 brings together, for the first time in both Spanish and English, the best of Víctor Jara's lyrics, from early songs like 'El arado' ('The Plow') to 'Estadio Chile' ('In the Stadium'), written in the hours before his execution. 
"For me, Victor was everything an activist-musician should be." 
Emma Thompson
"As long as we sing his songs, as long as his courage can inspire us to greater courage, Víctor Jara will never die." 
Pete Seeger
, American folk-singer 
Víctor Jara
 (1932-73) was a legendary Chilean singer, songwriter, guitarist and theatre director. A leader of the New Song Movement, in the aftermath of the military coup of 1973, Jara was arrested, imprisoned and executed. 
Martín Espada
 has published more than fifteen books as a poet, editor, essayist and translator, including the poetry collection 
Crucifixion in the Plaza de Armas

 
(Smokestack, 2008).
Join the Poetry Book Society for 25% off all books