Hill of Doors by Robin Robertson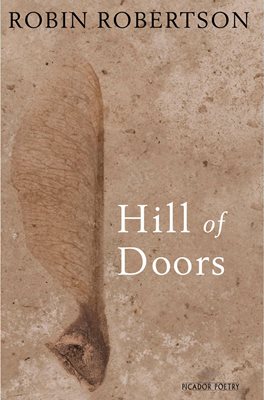 Charged with strangeness and beauty, 
Hill of Doors
 is a haunted and haunting book, where each successive poem seems a shape conjured from the shadows, and where the uncanny is made physically present. The collection sees the return of some familiar members of the Robertson company, including Strindberg – heading, as usual, towards calamity – and the shape-shifter Dionysus. Four loose retellings of stories of the Greek god form pillars for the book, alongside four short Ovid versions. Threaded through these are a series of pieces about the poet's childhood on the north-east coast, his fascination with the sea and the islands of Scotland. However, the reader will also discover a distinct new note in Robertson's austere but ravishing poetry: towards the possibility of contentment – a house, a door, a key – finding, at last, a 'happiness of the hand and heart'. Magisterial in its command and range, indelibly moving and memorable in its speech, 
Hill of Doors
 is Robin Robertson's most powerful book to date.
Join the Poetry Book Society for 25% off all books