Herod's Dispensations by Harry Clifton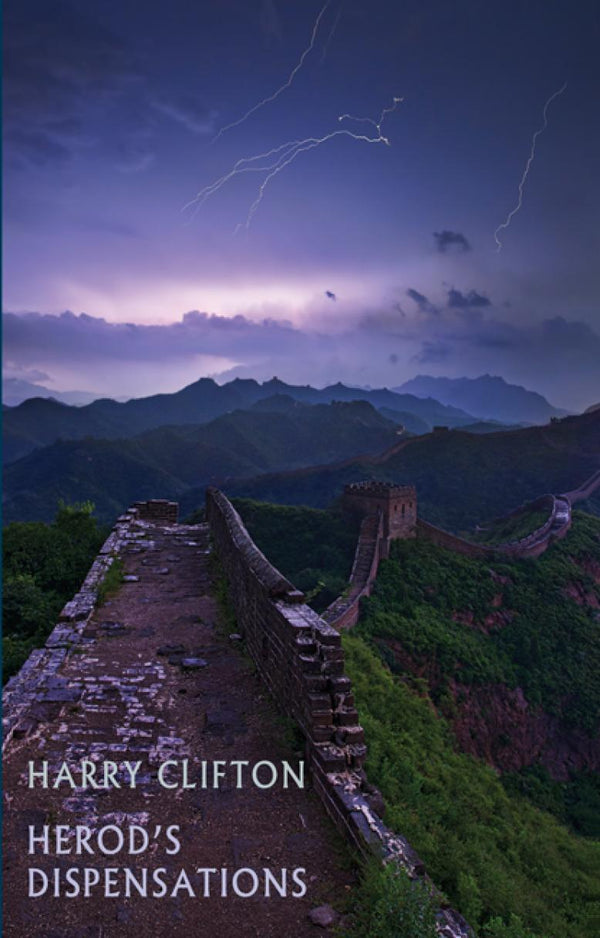 Spiritual orphanhood, the loss and protection of innocence – from the first estates of Dublin to the karmic wastes of northern China – lie at the heart of this new collection by the eminent Irish poet Harry Clifton. Herod's Dispensations shows his work now reaching beyond middle age, to revisit – in meditations on death and migration – the territories of the Far East from his early years, in the light of a new nomadic age.

Harry Clifton has published nine other books of poetry, most recently The Winter Sleep of Captain Lemass (2012), The Holding Centre: Selected Poems 1974-2004 (2014) and Portobello Sonnets (2017). 
'There is so much history in Harry Clifton's poems, so much geography, landscape, cityscape, repeopled precincts of the imagination, so much human drama and comedy; so many people, mythic, unlikely and hauntingly real. And all of it is limned with a masterful formal dexterity and an apparently limitless cultural curiosity' – C.K. Williams.
Join the Poetry Book Society for 25% off all books