Heritage Aesthetics by Anthony Anaxagorou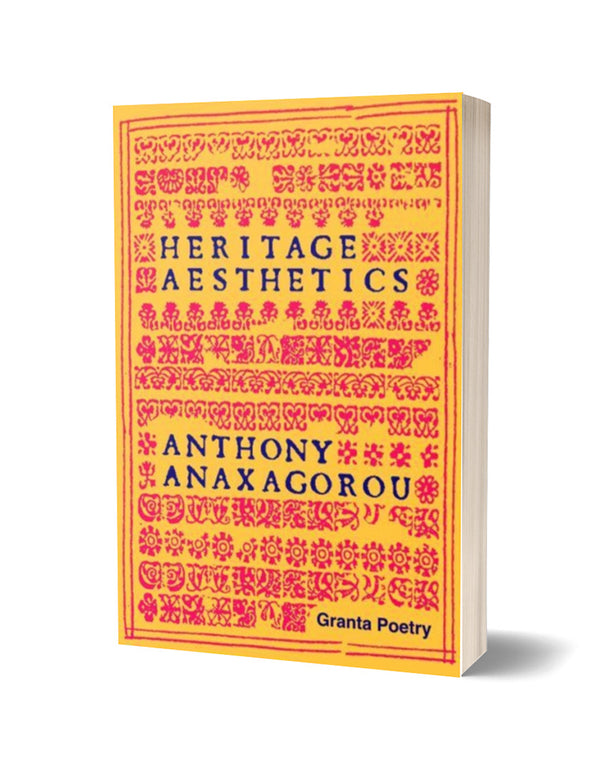 Witty and wide-ranging, Heritage Aesthetics draws from Anthony's family's migratory histories – between Cyprus and the UK – to interrogate patriarchy, xenophobia and national divides. Spanning from the British Empire to the contemporary moment, Anaxagorou unpacks the travelogues of colonial writers and military men alongside experiences of racism in the present.
Yet this collection never settles into being 'about' identity or contemporary culture. Anthony's adept, eviscerating eye continues to complicate – looking at how perception is shaped, how we perform our politics, and how we love what is hard to love. Offering no easy answers, Anaxagorou instead calls for a deeper interrogation of the ways in which we're living and performing.
Fearless, intensely honest and hopeful, Heritage Aesthetics merges Anthony's gift for performance and his brilliant experimentation with form to create a vivid insistence to communicate a self in the world.
Granta
Join the Poetry Book Society for 25% off all books