Happiness FM by Mary Dickins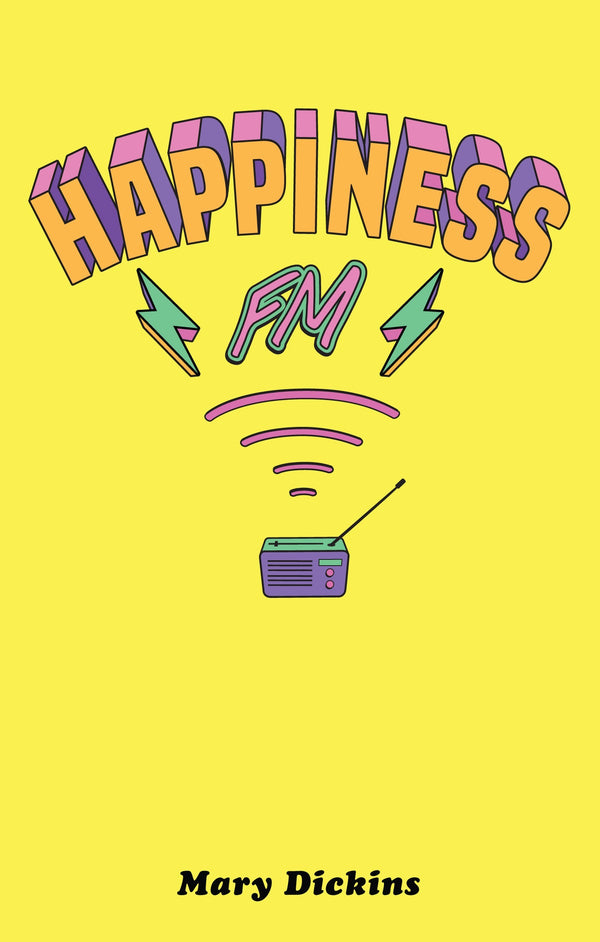 These playful and irreverent poems form a journey through the complexities and contradictions of modern life. Mary Dickins will introduce you to original characters and ideas with wry humour and tenderness. Happiness FM is a celebration of all that is sublime and ridiculous in the world.
'Happiness FM' will take you on an exhilarating ride, travelling at breakneck speed from the everyday to the transcendental and back again. But as you read between the layers of laughs, jaunty rhythms and irresistible rhymes, you'll discover an understated pathos and a highly politicised mind at work. These poems will sing in your mind long after you've closed the pages of this determined, honest and uplifting collection.' - Jacqueline Saphra
Mary wrote her first poem when she was four and writing poems has been her passion and life support system ever since. Ten years ago she began sharing her work at poetry events, street parties and slams and became a regular performer at the legendary Bang Said the Gun. She has been Poet in Residence for Open Garden Squares at various London locations and was a finalist in the Poetry Rivals National Slam 2015. Her poem "Dear Professor Brian Cox" was used to launch the popular Muddy Feet Poetry channel.
Join the Poetry Book Society for 25% off all books