Hand & Skull by Zoë Brigley
PBS Summer Recommendation 2019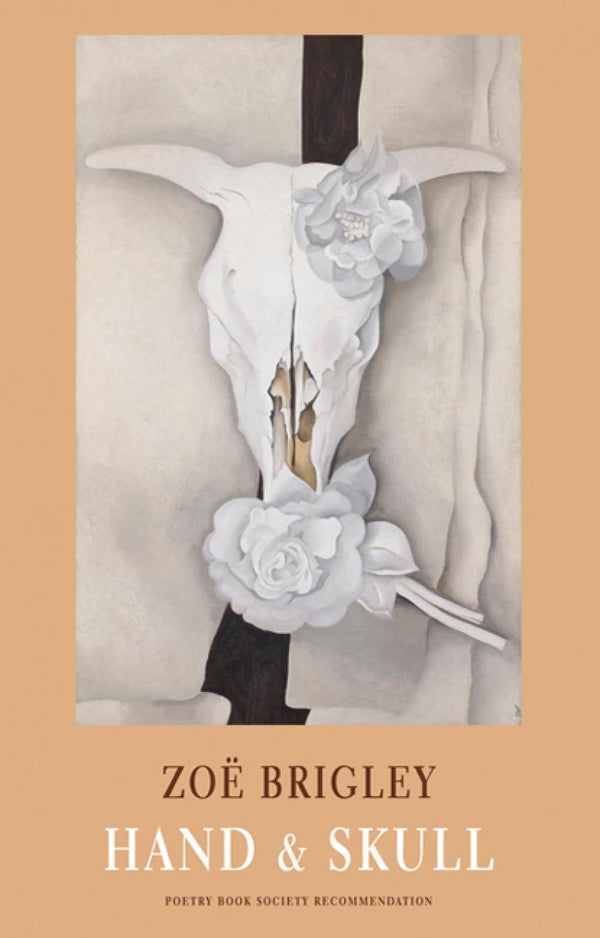 Zoë Brigley's third collection Hand & Skull draws on early memories of the Welsh landscape and the harshness of rural life as well as on her later immersion in the American landscape and her perception of a sense of hollowness in particular communities there. Other strands include the horror of violence, especially violence towards women, contrasted with poems which offer comfort by working as beatitudes or commentaries on life as it exists now, seeking a way of being that is more beautiful, often in relation to her children. There are also epistolary poems, letters to or from real, imagined and remembered women like the artist Georgia O'Keeffe, Thomas Hardy's Tess, and Edna Pontellier from Kate Chopin's The Awakening.
'The poems in Zoë Brigley's Hand & Skull are strange-making, unsettling, and thrilling in their originality. Here Brigley bravely confronts what it is to be a woman in a world that sees women as prey, the "tautness of fear" enacted in the tautness of each line, each word. Like Georgia O'Keeffe, whose work permeates the book, Brigley explores landscape and the body, often braiding the two: 'I don't know/ it now, but I am about/ to bend. The snap of a branch, or bone/ under a human hand.' Hand & Skull is a brilliant book – and proof that Zoë Brigley is one of the best poets writing today.' – Maggie Smith, author of Good Bones
Join the Poetry Book Society for 25% off all books