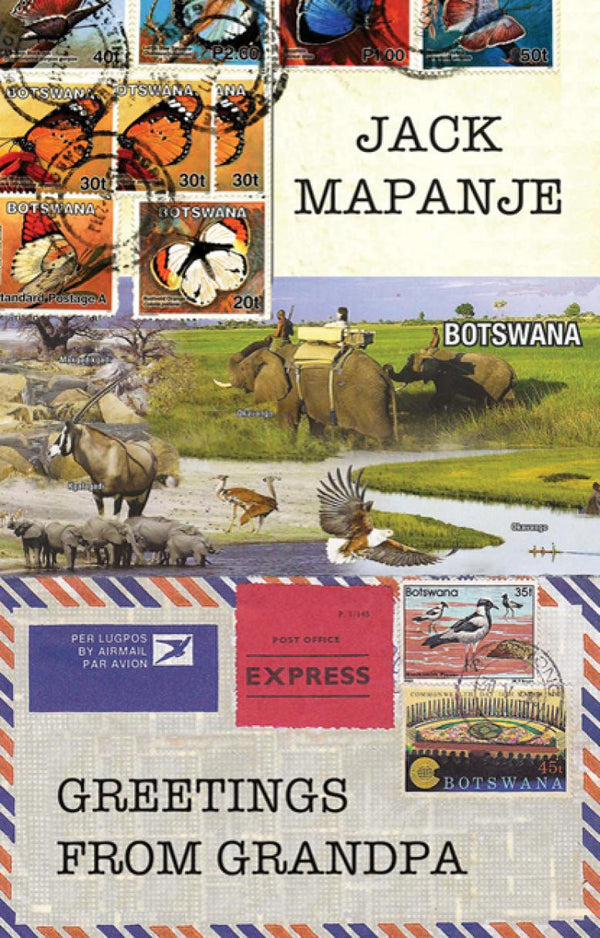 Jack Mapanje was imprisoned without trial or charge by Malawi's dictator Hastings Banda for nearly four years, chronicling his prison experiences with boundless wit in his previous books. In Greetings from Grandpa – his sixth collection – Mapanje is still effervescent, with his wry humour defiantly intact. Some treacherous African tyrants may have been deposed or died horrific deaths, leaving their snoops in exile washing cars to survive – but these are mere metaphors of another life.
The narratives in Greetings from Grandpa are mellow and cheerful testimonies of the sojourn of the human spirit as it survives freedom under implausible circumstances, whether at home or in exile. Grandchildren are born, calming the nerves of exile; dear friends back home die of AIDS, unsettling gentle memories; China and Asia arrive in Africa and nobody raises a finger; greedy bureaucrats syphon billions from accountant general's coffers; but Africa marches on regardless, stubbornly celebrating life, sometimes in traditional symbols; sometimes by inventing delightful beef festivals.
The collection also includes Mapanje's version of Kalikalanje, a well-known legend among the Yao speaking African peoples of Malawi, Mozambique and Tanzania, whose trickster hero comes into the world endowed with knowledge of past, present, future times and events. Kalikalanje is a lover of life, freedom, peace, truth, justice, and above all, fun. His enemies try to kill him only to bring destruction on themselves instead. This age-old tale has universal appeal – and is popular with children – but its symbolic, social-cultural-political nuance makes it especially relevant in today's world of persistent liars and impostors.
Jack Mapanje's previous collection, Beasts of Nalunga, was shortlisted for the Forward Prize for Best Collection in 2007. His earlier work – including the prison poems – is available in The Last of the Sweet Bananas: New & Selected Poems (2004).
'…humour - wry, precise and sharp-edged - is back in his latest volume of poetry, Greetings from Grandpa. It is accompanied by a sense of anger at the despotism that still oppresses the lives of so many in Africa - and also by an exile's sense of longing for a home irretrievably changed from the continent of his childhood… This isn't comfortable poetry. It's tough and terse and often angry. But it is powerful, too, and often richly, exotically beautiful, leaping and bounding with the rhythms of Jack's native Africa. Highly recommended.' – Stephen Lewis, The Press (York)
Join the Poetry Book Society for 25% off all books