Green Apple Red by James McDermott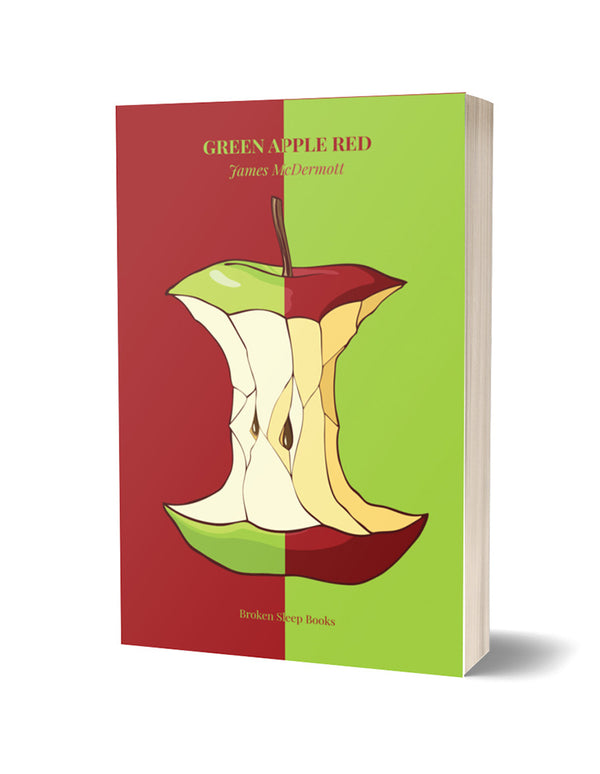 James McDermott's Green Apple Red is a dazzling pamphlet which maps the speaker's growth from shamed 'unnatural' adolescent into queer adult proud of their nature. These majestic poems look towards a queerness of nature encouraging the inosculation of the reader and McDermott's written word.
PRAISE for Green Apple Red:
Green Apple Red revels in entanglements and inosculations, queering the language of nature: 'bears' who 'are worshipped in sub-cultures'; an apple-eater consuming 'only Cox's'. In sensuous poems of belonging and longing, James McDermott carves out space for queer bodies in landscapes. These poems invite us to be shameless and public, 'out in the open' amongst our fellow creatures: unique, 'fizzing with want' like a bee, but 'just another animal' too. At once 'cricket ball small' with 'Shame's Stone', but gutsy with the 'second brain' of the intestines, there's abundant clarity, humour and vulnerability here, for wandering queers (and non-queers) everywhere.
— Caleb Parkin, This Fruiting Body
Clear yet complex poems which lovingly interrogate queer desire to find shame, intimacy and protest in equal measure – unearthing, ultimately, a resonant wisdom in the Norfolk landscape and natural world.
— Richard Scott, Soho
Broken Sleep Books
Join the Poetry Book Society for 25% off all books