Gone Self Storm by Harry Clifton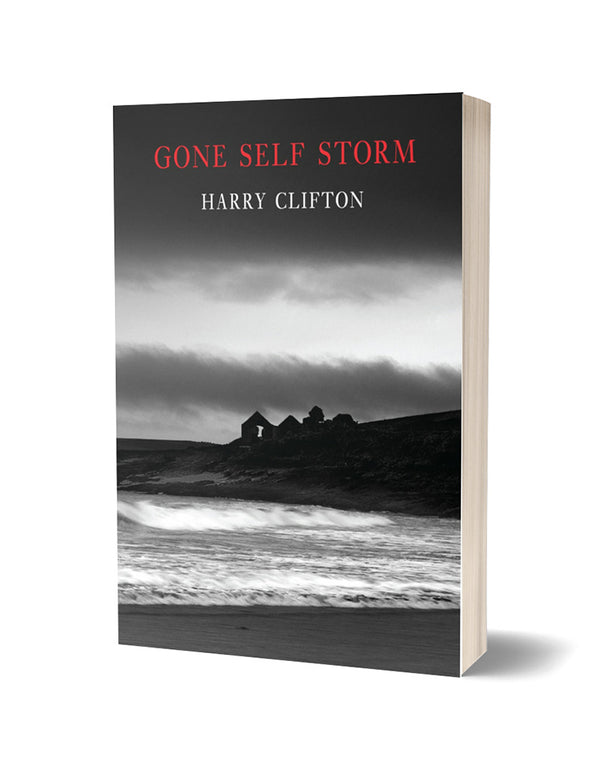 For half a century of ever-broadening vision, award-winning poet Harry Clifton has addressed what the Irish Times calls 'his large concerns and his angular relationship to Ireland, one that produces extraordinary verbal and emotional effects'. His latest book is a quest, through origin and migration, South America to the North of Ireland, Khao I Dang refugee camp to Glasnevin graveyard, for a lost maternal ground.
Harry Clifton has published ten other books of poetry, most recently The Winter Sleep of Captain Lemass (2012), The Holding Centre: Selected Poems 1974-2004 (2014),  Portobello Sonnets (2017) and Herod's Dispensations (2019).
'Soul, song and formal necessity, Clifton has all three – he is one of the poets who matter.' – Derek Mahon
'What I love about Harry's work is that he's an outsider... Much like Joyce, he's one of these people who writes about Ireland with the great insight that only a sense of self-exile can bring. With this new collection, Herod's Dispensations, he's talking about a creative rebirth brought on by a trip to China, but he's also talking about the ageing process and about coming back to Dublin to settle.' – Jessica Traynor, RTE Radio 1's Arena (Irish Poetry books of 2019)
'These poems engage with hard rather than 'soft' knocks: death and art, suicide, history, loss of friends, ageing.  But they cut through the mist, like a fog lamp, with their own sharp-edged clarities... There is an ambition here, an intellectual range and dexterity which, in Clifton's hands, becomes a renewed poetic spate the returns us to the muddy waters of world history that preoccupied him in his award-winning collection Secular Eden (2007).' – Benjamin Keatinge, Poetry Ireland Review [on Herod's Dispensations]
'The most striking aspect of Herod's Dispensations is its generous reach; a range of people and places are visited in an apparently endlessly elastic timeframe. In these muscular and ambitious poems, the Rivers Liffey and Lethe flow fast beside the Yangtze.' – Hannah Stone, The Lake
'The poems begin with something seen, remembered, or suddenly known, or a melancholy feeling about time passing, or complex emotions about love, and then they take a longer view, or hold their breath while a new tone, filled with sonorous risk and odd wisdom slowly seeps into an end-line of a stanza or a new section of a poem… There are moments when you hold your breath… and you sit up in pure delight… there are a number of poems in this book that will be read as long as any poems are read anywhere… The last poem, "Oweniny, Upper Reaches", filled with soft, haunting cadences and strange, ambiguous musings on solitude, memory and the meaning of things, is a masterpiece. It displays Clifton's reticence and technical skill against the need to let the poem soar into a truth that emerges from the gap between the words, and then it allows the words themselves to glide up and out in all their hushed and controlled beauty' - Colm Tóibín, Irish Times on The Winter Sleep of Captain Lemass.
'Clifton's civilised appreciation of the cosmopolitan fluidity of his chosen place is matched by the fluency of these sonnets… Clifton's is a sophisticated and humanistic imagination, alert to the saving human detail and at some level always in search of the bigger picture. His work is ridden by time and the sense that there is nothing new under the sun except the capacity for seeing the world afresh.' – Sean O'Brien, The Guardian on Portobello Sonnets
'His dazzlingly accomplished book is arguably the first great work of Irish poetic post-modernism… His is a universe of aftermaths, hauntings and returns, in which even God…dreams of becoming flesh again… an Irish voice that is utterly contemporary in its restless movement through time and space' – Fintan O'Toole, Irish Times on Secular Eden.
Bloodaxe Books
Join the Poetry Book Society for 25% off all books