Goldhawk Road by Kate Noakes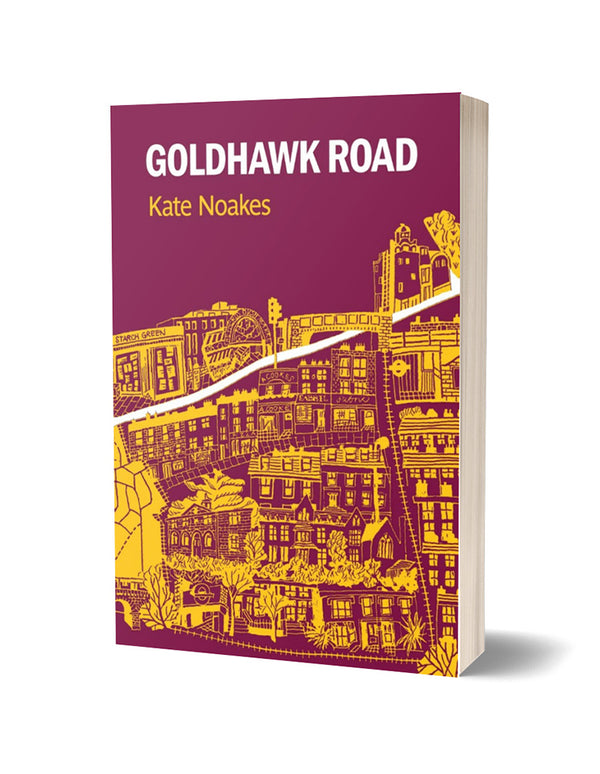 In Goldhawk Road, her eighth collection, Kate Noakes raises questions of identity – the who and where we are, the where and who we want to be.
She returns to London after six years spent shuttling back and forth to Paris for work. An observant and curious flâneuse, Kate explores her new city and the wider country with fresh eyes on the geography, the natural and the human history, while other poems here take us on travels further afield to the varied landscapes of the USA, Japan's temples and gardens, the Australia of her childhood and imagination and, of course, to France in both its sadness and beauty.
'Kate Noakes's poems sparkle with striking images and mischievious humour yet are always dart-precise when articulating the human condition, the impact of art, the crisis of a changing climate and the magnetic pull of place. In Goldhawk Road, Noakes observes the world from her west London vantage point, but the poems reach out to a broader sense of self and belonging. And even in the collection's darker moments, there is consolation: "I know we are living in the end / of days. Still, there is art." This collection speaks to that truth' — TAMAR YOSELOFF
Two Rivers Press
Join the Poetry Book Society for 25% off all books