Go Sift Omen by Paul Hawkins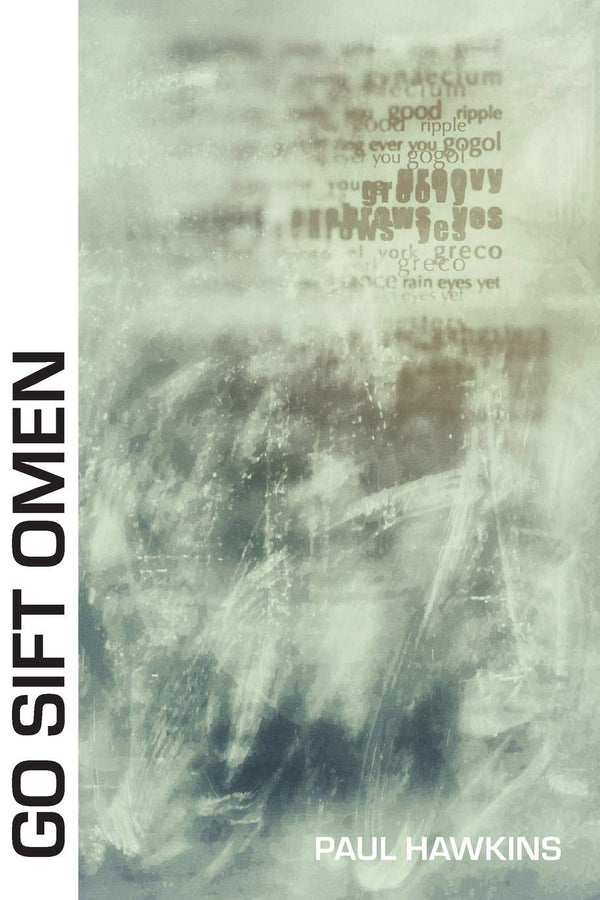 Go Sift Omen sorts God's Gift to Women through a sieve. Paul Hawkins sifts each poem through a strainer, and like seashells ground to grains of sand, finds new sensations. New fires and phrases alight the pages with the glint of pirate treasure exposed by the surf.
– Derek Beaulieu
'Every block of stone', said Michelangelo, 'has a statue inside it'. But what is inside Don Paterson's God's Gift to Women?  On that, Michelangelo is silent. Fortunately, Paul Hawkins is here to show us that the answer is go sift omen, a sharp, slyly funny, experimental sequence formed from but transcending its source. Erasure is a paradoxical kind of sorcery, the art of making something new by finishing with less than you started with. Hawkins emerges as a minimalist magician, paring away and stripping down to reveal a buried structure, a tunnel underneath the mansion that takes us out into a wired and windblown wilderness.
– Tom Jenks
Join the Poetry Book Society for 25% off all books