Glean by Patrick James Errington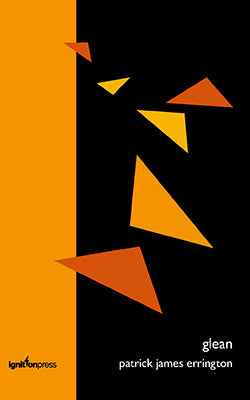 Patrick James Errington's atmospheric debut comes to grip with the vastness

of human experience – its memories and unique physical wilderness. The
poems are the gleaning of the field of childhood, a slow gathering of what
remains after loss. His dexterous use of image takes the reader to a cold yet
often welcoming landscape, providing shelter with his words and using our
inheritance of language as a journey, where, on arrival another sense of
mystery begins.
Join the Poetry Book Society for 25% off all books