Ghost Passage by Josephine Balmer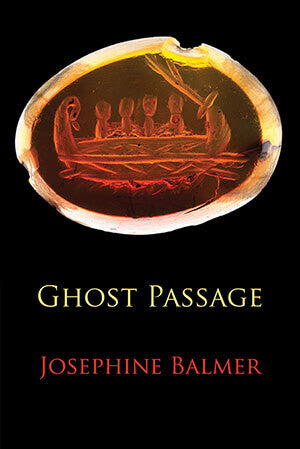 Ghost Passage explores the ways in which we write ourselves in to the landscape, leaving our own trace, making our mark. From inscribed ancient artefacts and recently excavated writing tablets of Roman London – the earliest known written texts in the city – to tombstones in a remote Kent churchyard, the collection deciphers the hidden texts that weave through our past, articulating lost and often overlooked voices. Outside the usual boundaries of literature, here are graffitied tiles and household jugs, spells written on pewter amulets, stamped beer barrels and medical potions, as well as the everyday accounts and letters, even alphabet practice, of the writing tablets. Ghost Passage offers poetry – and history – from the ground up as it blossoms in unexpected places, resonating down through the centuries, providing the same power to protect and comfort even in the darkest times. These are the untold stories not of a literate upper class but of the diverse, ordinary inhabitants of a great city and beyond; the words we leave behind to 'score these shuddering, ghosted streets/back into form and place'.
Josephine Balmer's previous collection, The Paths of Survival, was short-listed for the 2017 London Hellenic Prize. Other collections include Letting Go (2017), The Word for Sorrow (2009), Chasing Catullus: Poems, Translations and Transgressions (2004) and the translations Catullus: Poems of Love and Hate and Classical Women Poets (2004 & 1996). Her acclaimed volume, Sappho: Poems and Fragments, was short-listed in 1989 for the inaugural US Lambda Literary Award for Poetry and has recently been reissued in a revised and expanded edition to include newly-discovered fragments (2018). She has also published a study of classical translation and versioning, Piecing Together the Fragments: Translating Classical Verse, Creating Contemporary Poetry (2013).

Praise for The Paths of Survival:
'Every poem is precisely placed...each has its historical and functional position...with the same use of rhyme, assonance and plain speech, all lightly touched, yet tragic in their cumulative effect.' —George Szirtes, New State
Join the Poetry Book Society for 25% off all books