Geography is Irrelevant by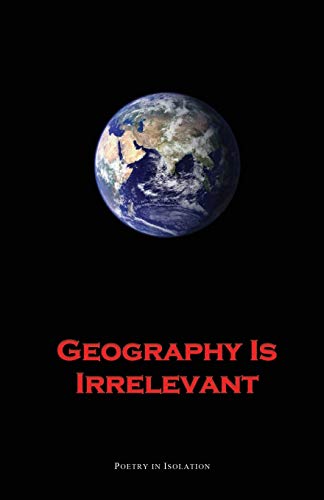 Lockdown: It has been a bizarre trade-off, eh? Performers are vampires: we feed off audiences, but now, without live crowds, are blessed with access to all-new open mics; all-new audiences, even if only in the two dimensions of Zoom. 
These are strange times. So much is lost, and yet, the things we've gained are precious.
We have assembled poems and prose drawn from attendees to York Spoken Word, Fire & Dust, and Wordspace. The York open mic has enjoyed readers and listeners from Ireland, Isle of Man, all over the so-far still United Kingdom, N America, Australia, The Philippines and Israel. Amina Alyal's open mic Wordspace has welcomed readers from Toronto, Athens, Gaza, the US, and throughout the British Isles. And Raef Boylan's event Fire & Dust, based in Coventry has hosted poets from Ireland, The Netherlands, Italy, France, Australia, New Zealand, Canada, N and S America, India, The Philippines, The Isle of Man, as well as those from across the UK. All reading into smartphones, or squinting into budget webcam/mic assemblies, from bedrooms and kitchens and offices across the globe. Geography truly is, for now, irrelevant. 
All three open mics have had our regulars Zoom in, but for this anthology, we have collected the work of other readers. Out of towners. Those who join ONLY because of Zoom, which we're using only because of Lockdown. Pieces from creatives who would never otherwise have read together due to, normally, an ocean in the way. Or due to being at the wrong end of Britain. Or because physical barriers to access are now irrelevant too. 
Many pieces are about the shock of Lockdown, but many aren't. Another plague now receiving (at last) some attention is the disease of bigotry and exclusion that infests America, and the UK too. The Black Lives Matter protests that erupted across the US in May 2020, after the public murder of George Floyd and negligent police killing of Breonna Taylor, have begun necessary conversations that may yet affect the 2020 American Presidential election.  
So, assembled here are pieces that have been shared out at open mics we would never have otherwise attended. We honor the new, global, international connections that otherwise would not have been made. A bizarre, bittersweet gift of Rona.
These poems and prose pieces demonstrate truly that geography can be irrelevant
Join the Poetry Book Society for 25% off all books