Four Poems from Saying it with Flowers by Peter Phillips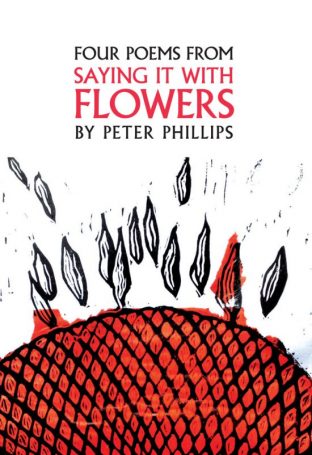 These four poems are from a group 'Saying it with Flowers' that makes imaginative connections between lives of plants and human actions.
The poems, in settings of fear and danger, inspired the composer David Loxley-Blounts's compostion DuoSet, four pieces for organ and solo instruments. The first performances took place at St Lawrence Jewry, Guildhall Yard, in the City of London, as part of a series of free lunchtime concerts on four Tuesdays in October 2016.
They are illustrated with linocuts by Emily Johns.
Join the Poetry Book Society for 25% off all books