Fothermather by Gail McConnell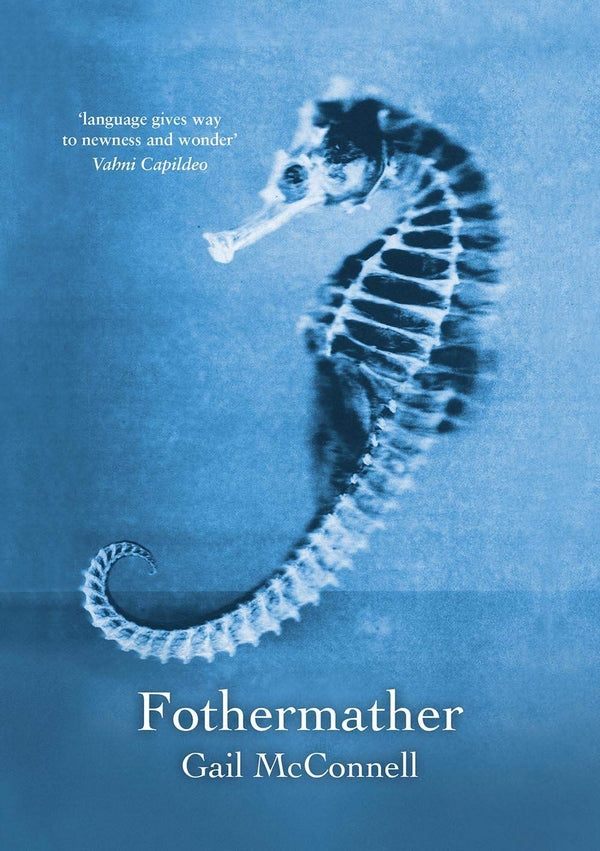 Fothermather
 is an exploration of parenthood beyond the categories of mother and father, and a celebration of new life in new language.
'What am I to you? Mother? Father? Neither?
Like cells, names split & double, unified.'
- from Untitled / Villanelle
With a playfully genderqueer title containing both father and mother , 
Fothermather

 
explores love, language and forms of attachment beyond biology. Bobbing in its sea, we find the seahorse: the curious queer creature who patterns the pages. Playful, political and inquisitive, these poems chart the experience of IVF, pregnancy and parenthood for a family taking shape in Northern Ireland, where same-sex marriage is illegal and NHS fertility treatment is withheld from same-sex couples.
Mixing prose poem, calligram, sonnet, erasure and anagram, 
Fothermather
 is a strikingly original book of sensitive and vulnerable exploration in conversation with Sigmund Freud, D.W. Winnicott, Virginia Woolf and other fothermathers. Vahni Capildeo calls it 'a book of thoughtful welcome and letting-go, where language gives way to newness and wonder'. Donika Kelly writes that the poems 'startle and astound with wit and the fulsomeness of love'.
Join the Poetry Book Society for 25% off all books