Forever, Now by Helen Cadbury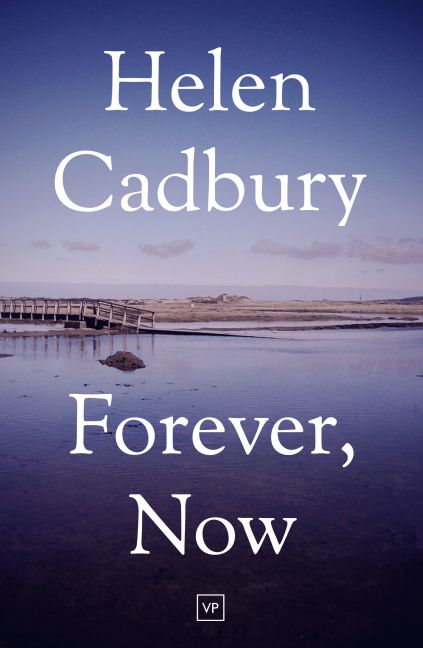 Helen Cadbury's Forever, Now charts the lives of extraordinary, ordinary humans, including the poet herself; but also those she has lived among, worked with, observed on buses and trains or discovered in the archives. Sometimes those true beginnings spiral into fiction, sometimes they remain autobiographical, as they tell moving and universal stories of love and loss, grief and new beginnings.

Emily Dickinson wrote that 'forever is composed of nows'. This collection will affirm the sense that 'now' is the only thing we truly have – and reveal it as something to be celebrated and acknowledged, not least in this remarkable book, which offers Helen's devoted readership a chance to discover the full breadth of her compassion for characters, and talent for telling their stories.
"Helen Cadbury's uniquely feisty, tender, courageous voice comes across loud and clear in this outstanding collection. I loved it; from the 'heaven' of the British Library to that closing image of the poet dancing in her kitchen."
— Carole Bromley
"Helen Cadbury's poems take a courageous journey into the dark, emerging as bearers of light and love. They are compelling affirmations of life."
— Antony Dunn
"These poems are wry, and full of wisdom. Never a word too many in a collection which grapples with, among other things, mortality, survival and the bonds of family life, Helen Cadbury is a distinctive poetic voice whose poems glow with humanity.  I read through Forever, Now as if it were a novel; narrative threads are there to be picked up again and again, and there is a clear sense of place and character in poems that are miniature stories in themselves.  Throw in a dash of fairy-tale and humour and this reader was caught and enchanted."
— James Nash
Join the Poetry Book Society for 25% off all books