Forever Alive by Fran Lock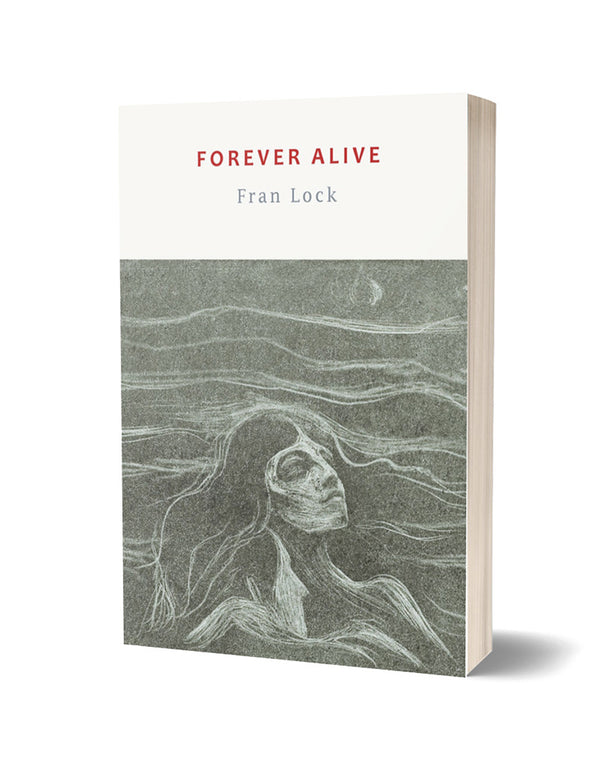 A dramatic and enthralling new collection from acclaimed poet Fran Lock.
Forever Alive abounds in strange survivals: some enchanted, some obscene. A she-wolf haunts the site of her extinction, a soldier is troubled by sleepless fear of the desert; a murdered woman visits her husband with whispered curses. Here, nature extends both the threat and the promise of return. These are poems of long grudge and obscure supernatural vengeance. They are also poems about the love – of language, place, and people –  that endures despite everything.
"Fran Lock writes from twin springs of myth and language. Myths of place — of belonging and identity, of power and powerlessness, of radical existence — 'my name a subtle heckle on an english tongue'. Hers is a prismatic language of resistance — of rage, of what we keep, what consoles or taunts us in the dark hours. Her poems, carefully controlled visceral accumulations, inhabit the worlds of plants and animals, derelict high streets, love, and riot — 'here are our people, yours and mine, in the grey-pink battery flesh of the poor'. And she's right: here they are. Here we are."
Katy Evans-Bush
Dare-Gale Press
Join the Poetry Book Society for 25% off all books