The Following Scan Will Last Five Minutes by Lieke Marsman, trans. Sophie Collins
PBS Summer Translation Choice 2019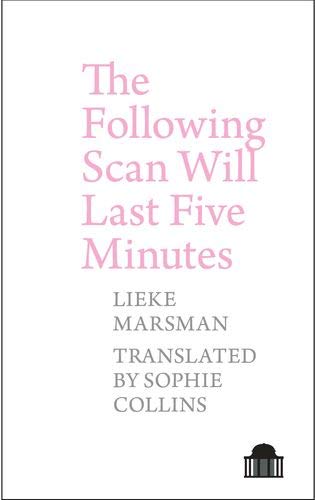 In The Cancer Journals Audre Lorde wrote, 'I do not wish my anger and pain and fear about cancer to fossilise into yet another silence, not to rob me of whatever strength can lie at the core of this experience, openly acknowledged and examined.' Founded on this same principle, The Following Scan Will Last Five Minutes was written in the three months following Dutch writer Lieke Marsman's cancer diagnosis. A series of short poems anchored by an essay that speaks directly to Lorde's journal entries and personal reflections on cancer, Marsman considers, among other things, the state of contemporary Dutch politics and – via Susan Sontag's Illness as Metaphor – the rhetoric surrounding her disease. A work of poetry, social criticism and autobiography, The Following Scan is an honest and dryly comic account of a period in the author's life that elides pretension in search of autonomy and self-knowledge. Beautifully translated by the poet Sophie Collins, the book also includes a translator's note in the form of a letter to her author and friend.
This is the work of two remarkable poets in collaboration and conversation. Lieke Marsman has evolved a stringent poetics of limit and capacity, of body and language and self. The scan is a metaphor for Marsman's particular quality of attention - committed and complete.
Join the Poetry Book Society for 25% off all books