Folding Time by Jules Whiting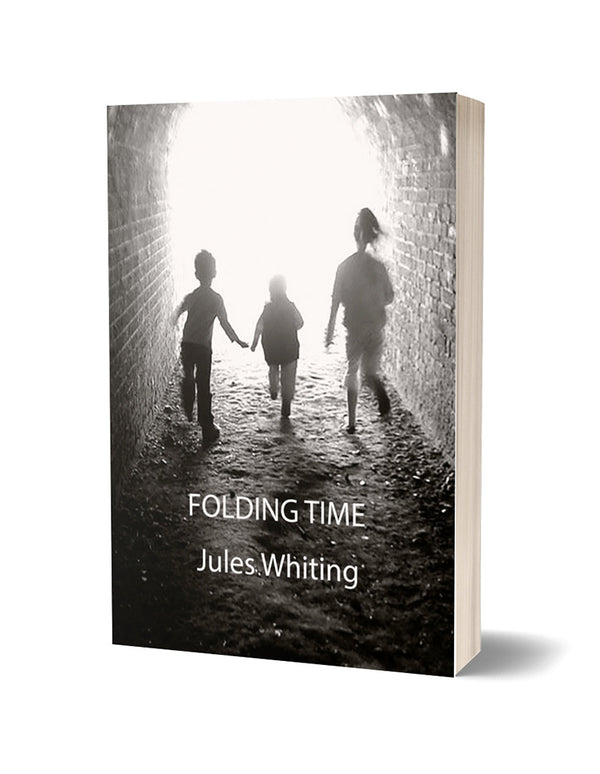 'This  highly charged  collection of poems  pitches  direct  into the elemental  without recoil, reminds us that "we are made of the same elements  as  the  stars  themselves." The core of the book is the sequence that  reimagines  the cadaveric donor as a  baby cradled in a lambswool fleece, elicits the scary name of  Trundle  Ward,  confronts  the truth of terminal illness and, heartbreakingly, addresses her  significant other:  "I want– / to run  with  you  the  tunnel's  length,  echoing/ our  voices  forward  over Amwell Springs."
As  it  was with  Heaney, Whiting's truths are to be found in the rendering  of physical detail  with  pin-point   fidelity:  "the  pure  light  drained."     Her  habitat  is  the  lyric,both exploded  and formal;  she  turns  it into  the  perfect  vessel for her compressed narratives. A strange prescience permeates  these  poems, which  cannot  be  named. It is a stunning debut.'                                        
Tim Liardet,
Professor of Poetry, Bath Spa University
Despite its themes of loss, pain, brushes with  death and chronic illness,  what  shines through 
Folding Time
  is  sunlight, hope, gratitude for the  rapture  of  living  and  theastonishing beauty of the natural world, brought alive with the pin-sharp clarity of  a latter-day John Clare. Page after page the reader is rewarded by such lines as 'sunriseas an art form' or the visceral intimacy  of the  'two  squashed  beds  of  green / where deer have lain side by side/ and left behind  their  broken  warmth'.  Wonderfully  life-affirming, Jules Whiting has written a book to be treasured and widely shared.                                                                             
                                                               Dr. Jenny Lewis,
The Poet's House, Oxford
VOLE
Join the Poetry Book Society for 25% off all books