Flirting with Tigers by Amy Abdullah Barry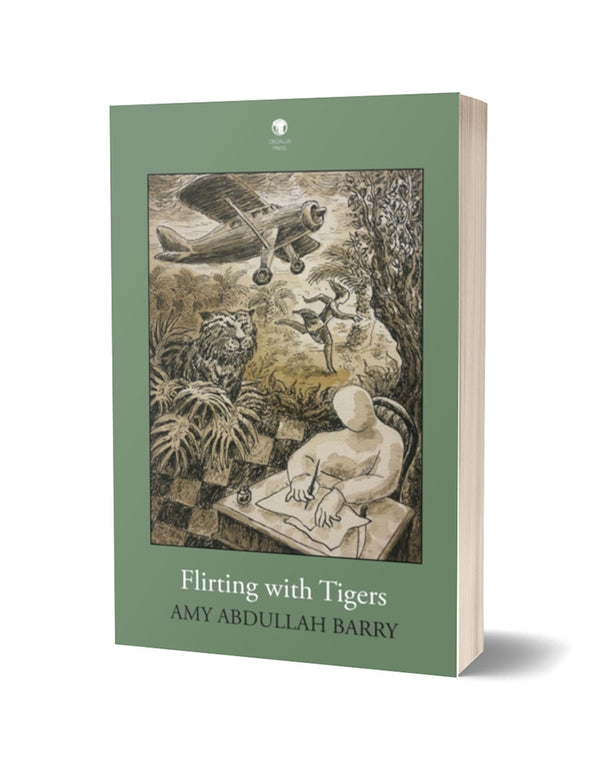 Light-footed, full of humour and independence of spirit, the poems in Amy Abdullah Barry's debut are prompted by wonder and appreciation, forming a bridge between her upbringing in Penang, Malaysia and her current life in the Irish midlands - with a great deal of keen-eyed adventure in between.
"A distinctive new voice in Irish poetry, Amy Abdullah Barry evokes people and place in rich sensuous detail, exploring mystery and danger alongside love and loss. Her debut collection travels from the rain forests of her childhood home in Malaysia to the banks of the Suck in the Irish midlands with zestful poems of warmth, insight and surprise. "
- Jane Clarke
"Amy Abdullah Barry is a joyous Penang sensation, reminding us that blood from outside is truly good, as Maire Mhac an tSaoi once wrote, renewing our imaginations and making us strong.

Her poems have cast a set of renewing spells across the Irish landscape, she has drawn cards with cryptic images from the green baize writing-table and given us a Malay treasure-trove of lemongrass, chillies and durians."
- Thomas McCarthy
"... from the tastes and smells of her mother's and grandmother's kitchens in Penang to the hawthorn hedges and stone walls of Athlone ... She moves with ease across both landscapes, going 'eye to eye with a boar' and sets out her stall early with the declaration:
'I pin the breath of a rainforest on my skin'."
- Jean O'Brien
Dedalus Press
Join the Poetry Book Society for 25% off all books