Fleet Salvage by Natalie Sorrell Charlesworth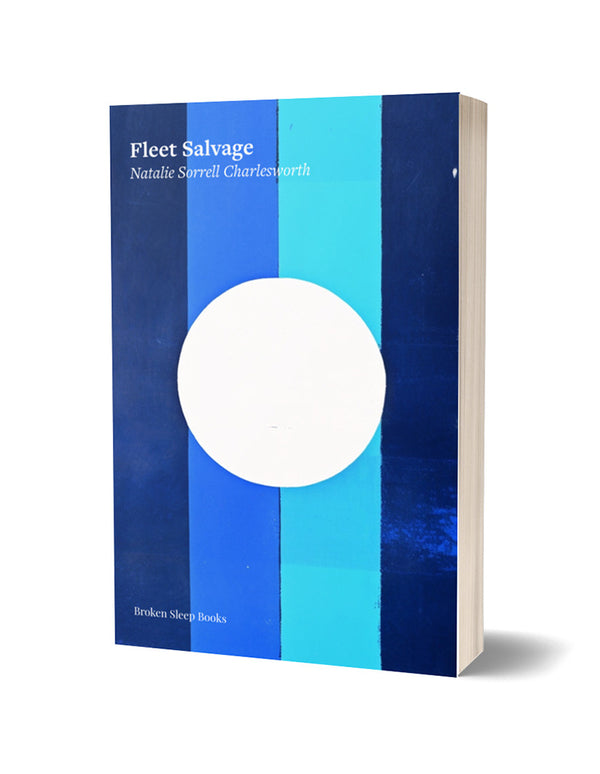 Natalie Sorrell Charlesworth's Fleet Salvage is an irresistible debut pamphlet immersed in history, her poems explore ancient invasions, the first complete census, the lions kept in the Tower of London and other fascinating historical moments. Her interest in genealogy shines through as she delves into the chasm between the human world and the animal kingdom. Fleet Salvage is a pamphlet of incredible dexterity, accomplishment and great heart.
ABOUT Natalie Sorrell Charlesworth:
Natalie Sorrell Charlesworth is a Preston native. She won the Poetic Republic Portfolio Prize 2014, was specially commended in Elbow Room 2016, commended in Hive 2022, shortlisted for the Bridport Poetry Prize 2020 and longlisted for Mslexia 2021. Her work appears in Poetic Republic, Elbow Room, Beautiful Dragons and Hidden Disabilities. She is Digital Marketing and Social Media Executive for Solaris Books, an active board member for Lancaster Litfest, an artist and genealogist. Fleet Salvage is her debut pamphlet.
Broken Sleep Books
Join the Poetry Book Society for 25% off all books