Feral by Kate Potts
PBS Autumn Recommendation 2018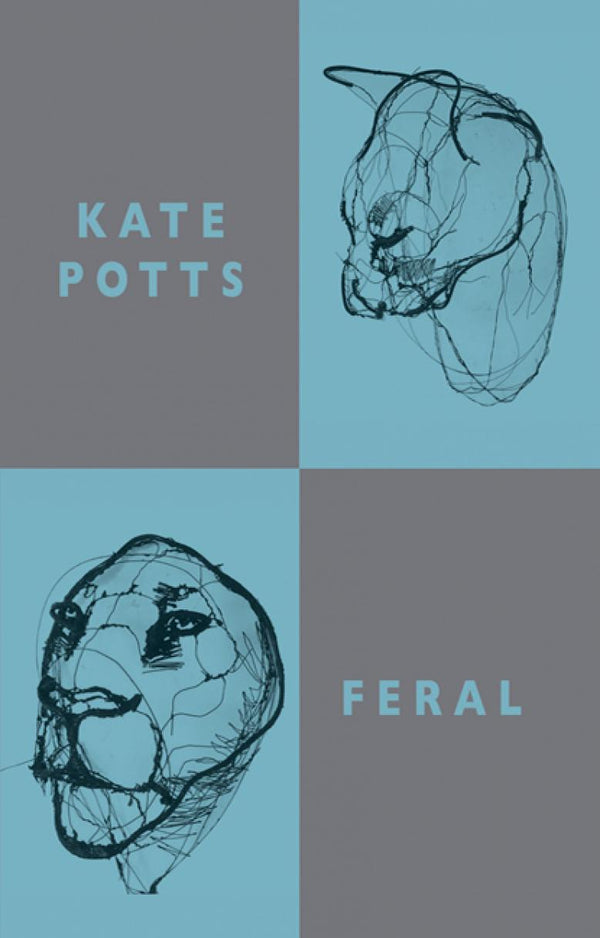 These poems are luminous despatches from the charged, porous boundary between 'animal' and 'human'. They pull apart and remake definitions and categorisations of wildness and civilisation, training their focus on the language we use to describe youth, social class, and the body. From iron horses to grizzly bears, from deep-water fish to scanderoons, Feral roams the limits of power, language, and love. Cinematic, playful, edgy, tender, startlingly imaginative and strange, Feral's voices carve out a space in the borderlands.  
Kate Potts' Whichever Music was a Poetry Book Society Pamphlet Choice in 2008 and shortlisted for a Michael Marks Award. Her first book-length collection, Pure Hustle, was published by Bloodaxe in 2011. Feral is her second collection.
'Intricate, vital-tender, dazzling work — Potts' poetry sings even as it bares its teeth.' – Eley Williams on Feral
'Pure Hustle is a gem of book in which Kate Potts conjures a poetry which astonishes and moves the reader. The texture of her language – its deft and surprising turns, its intense musicality – allows the many voices in these poems to soar. Her curiosity and profound intelligence means that the poems range wonderfully far and wide in setting and subject-matter from the urban clutter of contemporary settings, to modern variations on pastoral, to Penelope weaving, to a beached whale, and more. Kate Potts is a poet whose ear and eye for her work are as close to perfect as can be: Pure Hustle is pure gold.' – Jo Shapcott
'There is perhaps something otherworldly… in the rich musicality of Kate Potts' collection. Her poems bubble and squeak with every phonic device you could desire… it's lithe, bony, sinuous, a writhing lexis that grips its subject hard, sending explorative tendrils deep and offers a powerful conversational voice.' – Noel Williams, The North, on Pure Hustle
'An engrossing debut…a human, personal engagement between writer and reader.' – Charlie Cocksedge, PN Review, on Pure Hustle
'Her voice is unusual, mesmerising and, at its best, shakes handfuls of words in the reader's eye like stardust.' – Clare Crowther, Poetry London, on Pure Hustle
'Kate Potts is a pickpocket of human experience in this tightly-rhythmed, assonance-jellied, beetle-drawer of a pamphlet. Her skill is not simple pathology, she animates archived fact with human uncertainty and underbellies the leery pose of her urban nature-mortes with anatomical and emotional fragility.' – Jen Hadfield on Whichever Music
Join the Poetry Book Society for 25% off all books