Far District by Ishion Hutchinson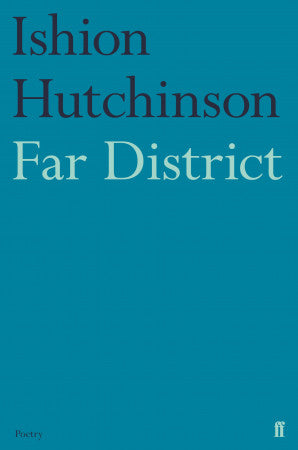 Far District, the transporting debut from the author of House of Lords and Commons, is structured as the spiritual journey of a poet–speaker caught between two cultures. As childhood memory is grafted to the world of imagination – shaped by books, art, music and travel – the two come together to develop a new vision of what 'home' might offer.  At once biography and autobiography, generous with its thinking and observations... the poems are urgent, authentic, deeply felt, and beautifully shaped. It is rare to find such achievement in a first collection, where an author writes from a place of humility in the face of literary tradition. His work possesses high artistic merit; his love of world literature suffuses his lines and spurs his ambition. This collection is a true work of alchemy. 
Ishion Hutchinson was born in Port Antonio, Jamaica. His awards include the Joseph Brodsky Rome Prize, the Windham-Campbell Prize for poetry, and the National Book Critics Circle Award in 2016 for his second collection, House of Lords and Commons.


Join the Poetry Book Society for 25% off all books