Empires of Clay by Becky Cherriman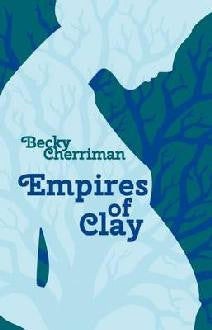 Confident, deft and inventive, Empires of Clay is the first full-length collection from performer, poet and community activist, Becky Cherriman. Taking us into a world that is at once anchored and real, yet never predictable or what it seems, these poems are alive with surprising moments. A doctor collects droplets from a couple making love in the shower 'for tinctures and ointments, / cures for lonely hearts / and hopelessness', whilst a mother and daughter share 'a Eucharist of grain and fruit'. Spanning territory from self-harming to single motherhood, from austerity to living with wolves, these are a vibrant, evocative and challenging poems that resonate long after reading, impressing their distinctive and humane narratives onto us so that:

Now, every sunset, we breathe
our story across the great gap,
one-to-the-other,
in and out, like a fresh mist.
Published by Cinnamon Press
Join the Poetry Book Society for 25% off all books