Emblem by Lucy Mercer
PBS Summer Choice 2022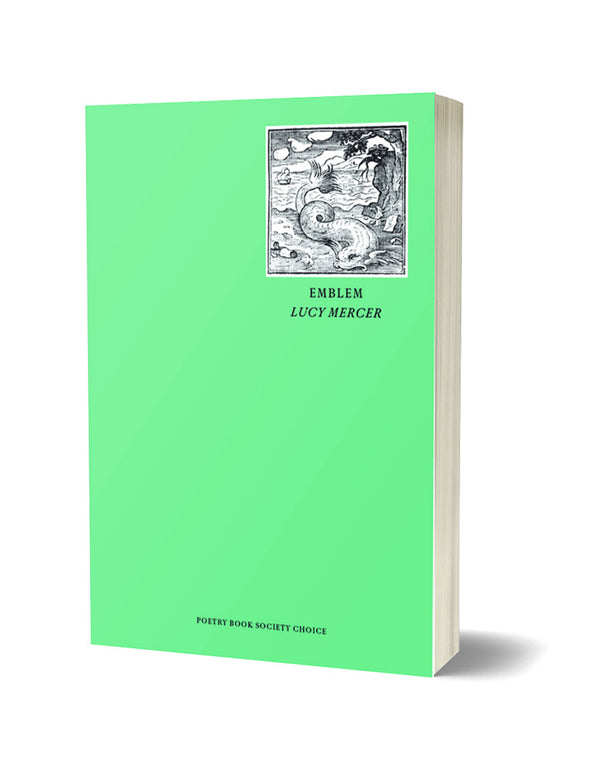 Emblem is the debut collection from Lucy Mercer, winner of the inaugural White Review Poet's Prize. Emblem revitalises this forgotten hybrid form in the present as a frame to contemplate the obscurities of motherhood, faith and the interior.
In ghostly conversation with the sixteenth-century emblematist Andrea Alciato – a witness to a lonely time – the poems are carried forward by a non-linear dream logic of metaphor and similitude, speaking pictures who remain silent and a focus on an adjacent imaginal world. As well as reusing images from Alciato's emblem book, the poems fixate on alternating relations between text and image that blur into relations between mind and body, child and mother, red and green, past and present, public and private, the living and the dead.
Join the Poetry Book Society for 25% off all books