Earth House by Matthew Hollis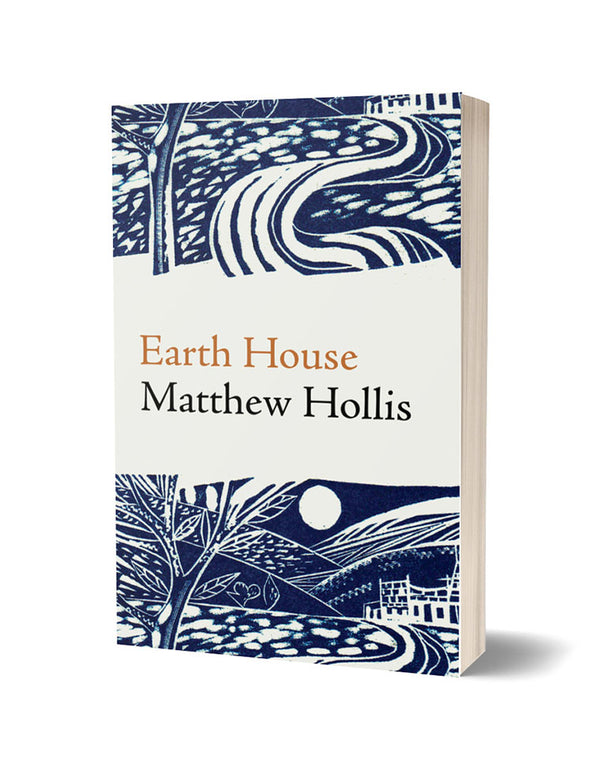 In Earth House, Matthew Hollis evokes the landscape, language and ecology of the isles of Britain and Ireland to explore how our most intimate moments have resonance in the wider cycle of life. Beginning in the slate waters of the north, the book revolves around the cardinal points and the ancient elements: through the wide skies of the east and the terrain of a southern city, to the embers of places lost to us, to which we can no longer return. What emerges is a moving meditation on time and the transformative phases of nature that calls many forces into its presence - the wisdoms of Anglo-Saxon verse, the metamorphoses of Norse and Celtic myth, the stoicism of classical thought and the far east - unforgettably phrased by a writer who, in the words of the TLS, 'makes the language of his poetry an event in itself'.

Subtly attuned to the rhythms of the turning world, these poems open with the passing of an old life and culminate in the birth of a new one. They bravely work the seam between the present and the past, between destruction and renewal, humanity and our environment, and make Earth House a timeless exploration of our timed encounter with the remarkable lives of our planet. Earth House is Matthew Hollis's long awaited follow up to Ground Water (2004), shortlisted for the Guardian First Book Award, the Forward Prize for Best First Collection and the Whitbread Poetry Award.

He is the author of Now All Roads Lead to France: The Last Years of Edward Thomas (2011), winner of the Costa Award for Biography and Sunday Times Biography of the Year, and The Waste Land: A Biography of a Poem (2022).
Bloodaxe Books
Join the Poetry Book Society for 25% off all books