Drizzle Mizzle Downpour Deluge by Stephen Knight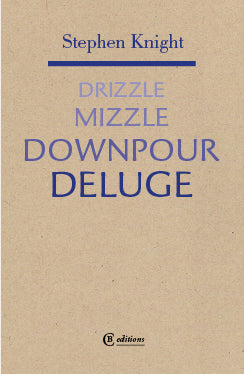 I cut the rainfall's fingernails.

Taking risks with both form and language, the resonant and echoing poems in Stephen Knight's new collection are pitched tenderly and sometimes fiercely against the engulfing tides of grief and separation and dismay.
The first collection for eight years from a long-admired poet whose work has been twice shortlisted for the T. S. Eliot Prize.
'His poems have that kind of humour that is simply an alternative to a cry of pain. They are edgy, full of doubts, nostalgic but unsentimental. They leave you wondering how and why you have changed.'
     – Bernice Rubens
Join the Poetry Book Society for 25% off all books