Dinner With Superman by Jane Bonnyman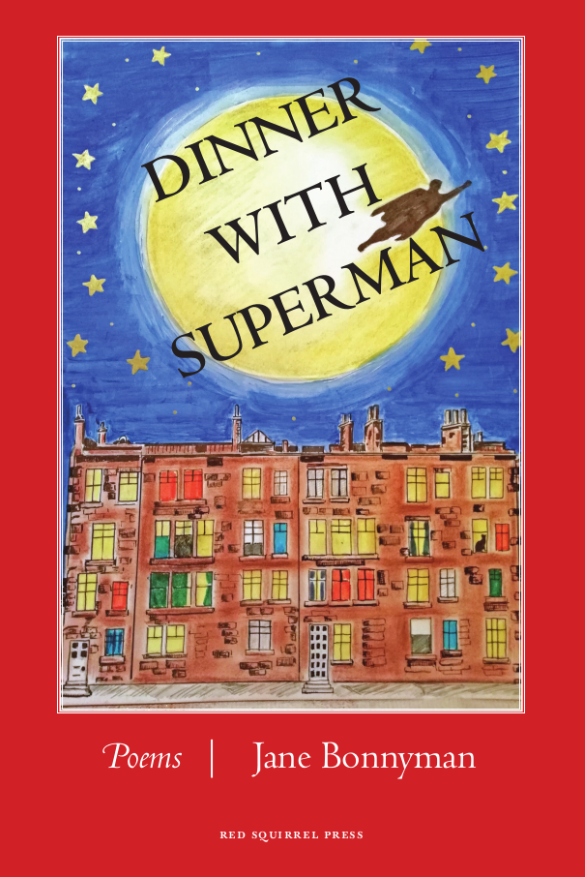 Jane Bonnyman lives in Edinburgh, where she works as an English teacher and tutor. Her first pamphlet, An Ember From the Fire: Poems On the Life of Fanny Van de Grift Stevenson, was published by Poetry Salzburg in 2016. Her poems have appeared in The Dark Horse, The Interpreter's House and Magma.
Beginning with the end of a relationship, these poems form a miscellany of experiences in modern dating, from the absurd to the ironical, the awkward to the comical. Underpinning the collection is a feeling of optimism that, however dark the sky, there's always the possibility of stars.
'Whether hilarious or sly, poignant or piquant, these literary poems in which Bonnyman recalls real and fictional loves are an absolute delight. Although a contemporary Superman, with his 'all-American' smile and 'foal-brown' eyes, makes a brief appearance, not many of the men who feature in this volume are super. But Bonnyman is.'
—Dr Jane McKie
Join the Poetry Book Society for 25% off all books