Didicoy by Karen Downs-Barton
POETRY BOOK SOCIETY PAMPHLET CHOICE SUMMER 2023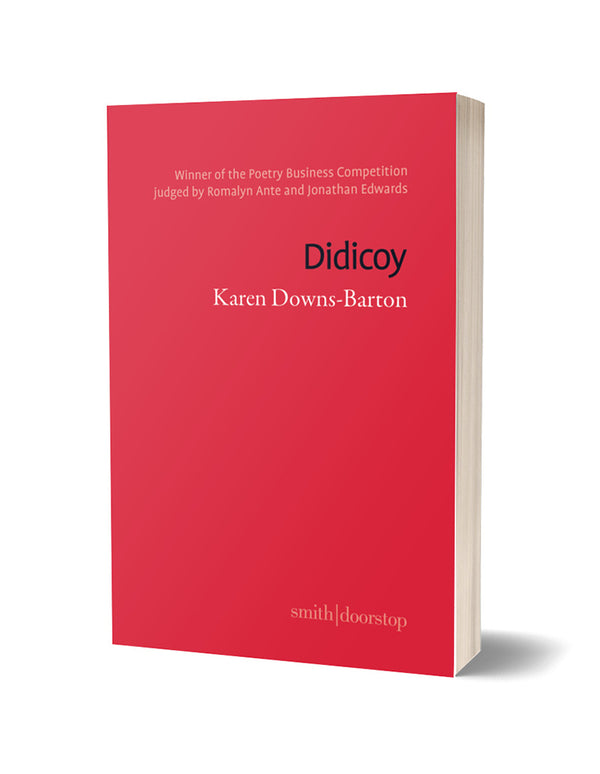 Winner of the 2022 International Book & Pamphlet Competition Romalyn Ante and Jonathan Edwards.
Didicoy offers a window into the colourful, precarious world of a multiracial Romany family, and focuses on characters at the often-untold margins of society. Blending lyricism with formal experimentation, these poems explore what it is to belong. Clear-eyed and outspoken, Didicoy has something of the impact of a contemporary Cathy Come Home.
Smith|Doorstop
Join the Poetry Book Society for 25% off all books