Crooked Love / Grá fiar by Louis de Paor, trans. By Kevin Anderson, Biddy Jenkinson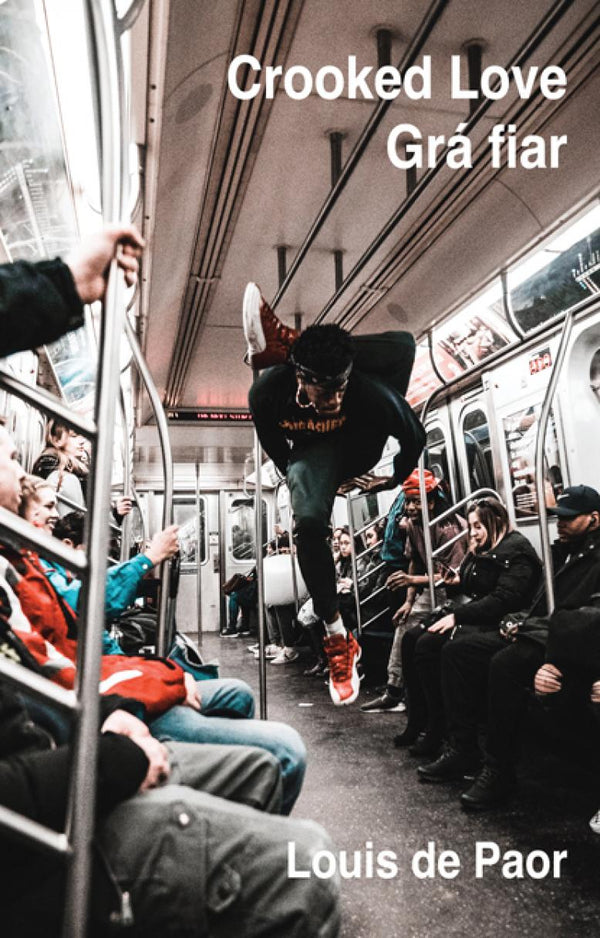 Louis de Paor is one of Ireland's leading Irish-language poets, and was a key figure in the Irish language poetry renaissance of the 1980s and 90s. His dual-language selection The Brindled Cat and the Nightingale's Tongue was published in 2014, following his selected poems, Rogha Dánta (2012), voted one of the top ten collections in Irish since the turn of the millennium.
This new dual-language selection is mainly drawn from two other collections, Cúpla Siamach an Ama/The Siamese Twins of Time and Grá fiar/Crooked Love, with translations made by Louis de Paor with Kevin Anderson and Biddy Jenkinson. It shows a paring back of language and a greater flexibility of form in his poetry, as well as a preoccupation with the passage of time and its implications for both familial and sexual love.
His narrative skill and inventiveness come together in the sequence 'Lá dá raibh/One day', which follows a day in the life of an imaginary village in the west of Ireland where the living and the dead, the real and the unreal, collide. This was adapted for a dual-language radio feature with music by Dana Lyn broadcast on RTÉ Lyric FM and Raidió na Gaeltachta in 2021, which can be heard while reading the sequence in either language by scanning QR codes printed in the book.
'There is a great deal of narrative play and wit. The imagery is taken from common life as observed at first hand mostly, but transformed by a delight in resemblance and transformation… there is a Chagallian inclusiveness and generosity in the poems that is more than its incidents. The poetry can turn to darkness and the public world as well as to the intimate village or street.' – George Szirtes, Poetry Ireland Review, on The Brindled Cat and the Nightingale's Tongue
'While poetry should always be romantic (there never is a practical reason for the stuff) he always avoided the romanticism of the mushy line and the soft tone and the fuzzy diction. There was always something wire-taut about his work. No floss here.' – Alan Titley, The Irish Times
'De Paor has for long been a master of the short lyric in which the literal and the figurative combine in a tight nexus of images that distil the character of a particular individual, relationship or encounter. The highly sensuous poems from the early collections set the scene for a body of work where sight and touch and smell are often invoked and where intense moments or intimate states are exposed by flashes of light or by dramatic physical contrast. The collection Rogha Dánta is a rich representation of the work of a poet who is now in his prime and still producing fresh and challenging poems that speak to and across different generations. It is a mark of major achievement and a sign that there is much more to come.' – Máirín Nic Eoin
Join the Poetry Book Society for 25% off all books