To Coventry by Sun ed. By Jane Commane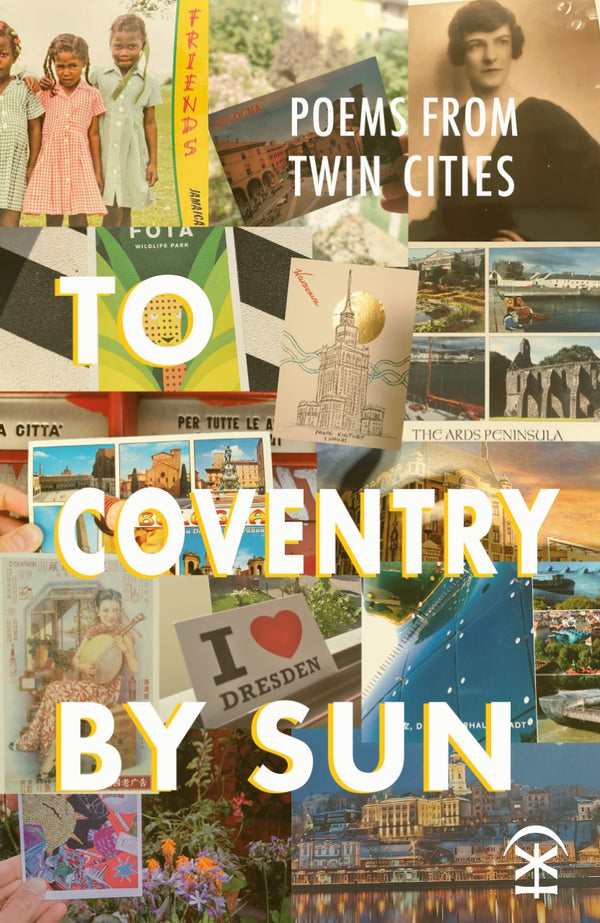 Coventry was the first city in the world to formally 'twin' itself with another when it twinned with Volgograd in Russia in the midst of the Second World War in 1944. This extraordinary act of civic, international friendship was only the beginning of Coventry's unique twin-city story. Throughout the twentieth century, Coventry continued to twin with other cities, making connection and friendship with a total of twenty-six cities around the world. 

The Twin Cities of Friendship postcard project, commissioned for BBC Contains Strong Language festival of poetry and a part of Coventry City of Culture 2021, explored the legacy of this by connecting twenty poets – ten from Coventry and the local region and ten from Coventry's Twin Cities. Throughout the summer of 2021, postcards designed by Coventry artists criss-crossed the globe, bearing messages and questions – What is the weather like where you are? Who are your city's notable figures? What are your favourite buildings or places? Finally, we asked each poet to write a poem that resulted from their exchange and to share these poems as an act of friendship with each other and their cities.
This book, To Coventry by Sun, brings together all the poems and artwork commissioned as part of this international project. BBC Contains Strong Language 2021 is a partnership between the BBC, Coventry City of Culture Trust, Writing West Midlands and Nine Arches Press, and is supported by Arts Council England, the British Council, Creative Lives and Jerwood Art
Join the Poetry Book Society for 25% off all books