Counting Backwards: Poems 1975-2017 by Helen Dunmore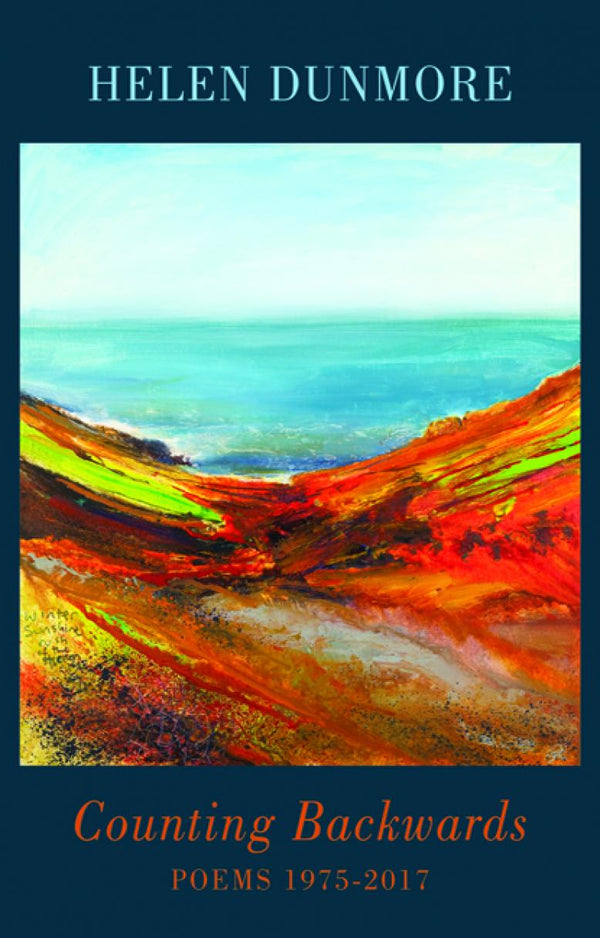 Winner of the Costa Book of the Year for her final collection, Inside the Wave, Helen Dunmore was as spellbinding a storyteller in her poetry as in her prose. Many of her haunting narratives draw us into darkness, engaging our fears and hopes in poetry of rare luminosity, while all her poetry also casts a bright, revealing light on the living world, by land and sea, on love, longing and loss.
Counting Backwards is a retrospective covering ten collections written over four decades, bringing together all the poems she included in her earlier selection, Out of the Blue (2001), with all those from her three later collections, Glad of These Times (2007), The Malarkey (2012) and Inside the Wave (2017), along with a number of additional poems from her earlier collections.
'Dunmore is a particularly lucid writer, and not simply because her poems are so often filled with the play of light. Her language is bare and clean; her forms balladic and unobtrusive… Dunmore seeks to draw attention, not to her mastery of craft, but to her subject and the intricate, original, patterns of her thought…These poems are light-boned, but strong: elegant, complex, fully-turned unions of image, thought and sound. In these times, we should be glad of this voice' – Kate Clanchy, Guardian.
'One of this country's finest literary talents' - Daily Telegraph.
'Dunmore gets a wonderful balance between delicate, exact, surprising language and very strong thought – which may be bitter, sardonic, or violent, tender, or wildly imaginative, but is always generous …A lovely poetic electricity runs through her poems' – Sean O'Brien & Ruth Padel, PBS Bulletin.
Join the Poetry Book Society for 25% off all books