Corner Shop Cowgirl by Alison Carr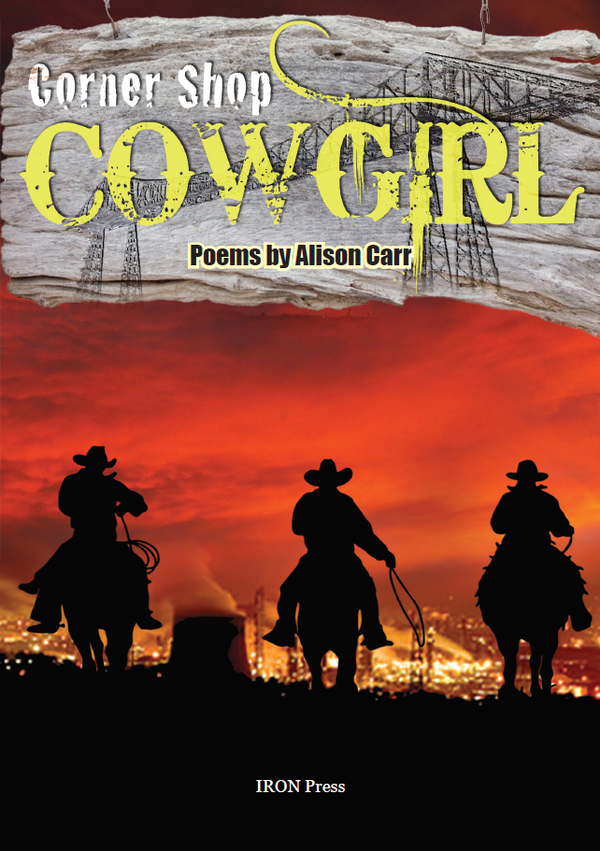 A first full poetry collection from this Bishop Auckland writer, Corner Shop Cowgirl is a highly unusual mix of verse which manages to see the declining industrial communities of Teesside often through the lens of the USA's famous Wild West.
Thus the first poem 'Reach for the Sky' runs as follows:
Blood stone canyon

Red sand

Reflecting hot the sun

The sliver of snake skin in the dust, Survival.

Even the charity shops have shut.
Join the Poetry Book Society for 25% off all books