Black Shiver Moss by Graham Mort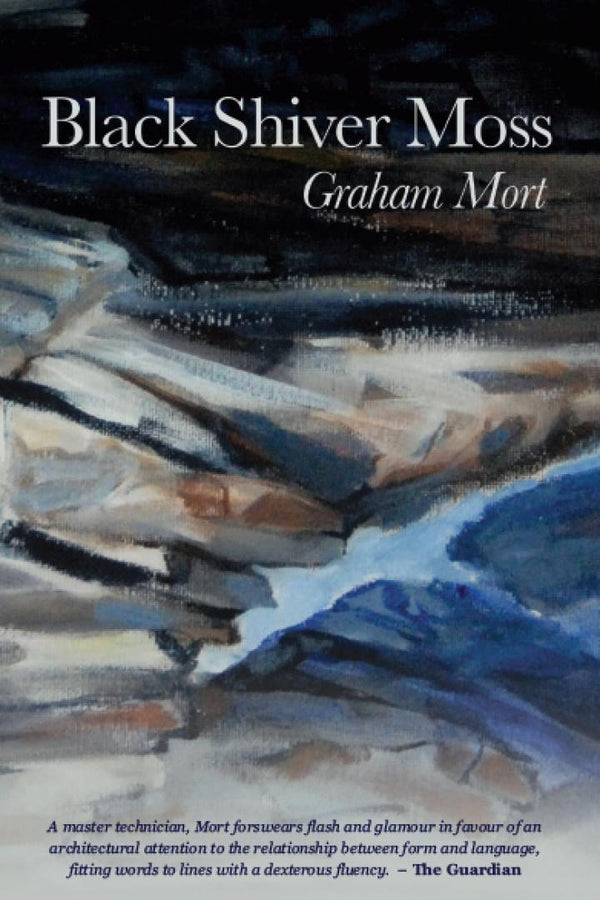 Graham Mort writes beautifully about North Yorkshire, but the poems in his tenth collection, Black Shiver Moss, include pieces about landscapes and peoples as distant as South Africa and as close as Europe. New places are made intimate and familiar by Mort's vivid descriptions and evocations. Here is a traveller who has taken his destinations to heart,
reproducing their weathers and textures with a startling exactitude and intensity. When he writes of his northern home counties, particularly in the long poem, 'Aphasia', the tone is full of warmth and a kind of yearning, not just for a personal past but for historical human movement – those who migrated over centuries to farm and mine and work the cotton belt factories, bringing their languages with them. Here is a poet of deep feeling who eschews sentimentality for shrewd observation. His muscular language has a Heaney-esque deftness and heft, yet reaches beyond the physical to register the frailty and brevity of human existence.
A poet who loves nature, particularly in the liminal states of dawn and dusk, Mort move us beyond the visible, towards spiritual and philosophical concerns. His animals are common livestock: cows in muddy, frost-struck fields, spotted woodpeckers, earthworms, swallows, 'rising on wing-flickers', and a marvellously otiose pig called 'Winston'. Mort, like Hardy, is a laureate of all weathers, vividly describing the fells' 'cheesecloth mists', rain 'that hissed like steak or fish in the skillet', the 'haze of dust and heat-wavering roads' of South Africa.
We are also introduced to the occasional human character, like the pigeon keeper who we meet as he 'walks through a cloud of blue moths – one for each apostle'. The figure of the walker, migrant or traveller, the human who moves through the landscape and both rejoices and suffers from what he discovers, is central to Mort's poetic project.
What impresses in Black Shiver Moss is how Graham Mort manages to create and sustain a darkly magnificent tone, reminiscent of Beethoven's late quartets, of Shakespeare's tragedies, of classical landscape painting, a tone suffused with seriousness and mortality. It is an audacious risk and the resulting triumph is one that the author has earned through rigorous technique steadily applied to a native gift over many years. Discriminating readers will be delighted.
Join the Poetry Book Society for 25% off all books