The Coming of the Little Green Man by John Agard
PBS Winter Special Commendation 2018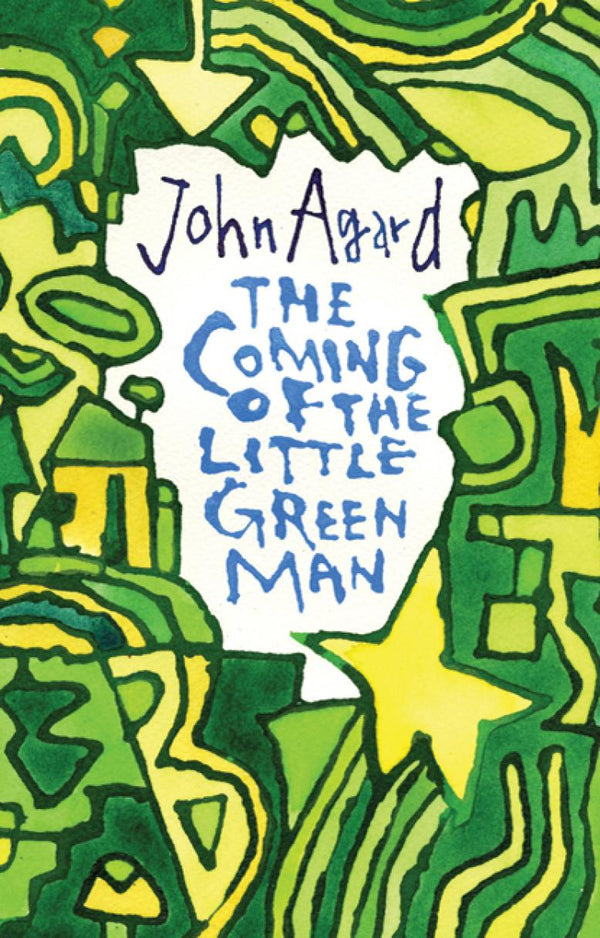 Winner of the Queen's Gold Medal for Poetry, 2012
Poetry Book Society Special Commendation
John Agard has been broadening the canvas of British poetry for the past 40 years with his mischievous, satirical fables which overturn all our expectations. In his eighth Bloodaxe collection we enter a world of play and parable – in which the little green man stands for all pesky outsiders – in provocative poems charged with contemporary resonance.
Which box should the little green man tick on the question of identity? Will the little green man survive as a minority of one in a multiracial London? What if the little green man volunteers to give blood to 21st-century humankind?
Winner of the Queen's Gold Medal, the Caribbean-British poet brings to bear his trademark trickster wit that bridges the metaphysical and the political, the comic and the poignant, the oral and the literary.
'... if Agard had not already been forged in the roller-coaster aftermath of empire, there would be an urgent need for society to invent someone like him.' – William Wallis, Financial Times  Magazine

'Many of us know his poetry through its popularity in schools, with its  delightful mixture of subversion and levity... but Playing the Ghost of Maimonides is far from a children's book... This is a complex, adult text that grapples with sectarian extremism, the Torah and Koran, humankind's perpetual "tribal Iliad"... But it is also an attempt to recalibrate spiritual poetry to contain our new reality' - Clare Pollard, The Poetry Review
'John Agard's poetry is a wonderful affirmation of life, in a language that is as vital and joyous as we are able to craft it in the Caribbean, in spite of our history of distress.' – David Dabydeen
'John Agard's most ambitious book yet and a wholly original take on the endless wars of the 21st century… It's a clever and entertaining book, with wisdom accompanying the perplexity.' – Andy Croft, Morning Star [on Playing the Ghost of Maimonides]
'…a forward-facing collection that tackles the big issues of war, religious intolerance, and how we relate to each other as neighbours inhabiting the same fragile planet.' - Lisa Kelly, Magma  [on Playing the Ghost of Maimonides]
Join the Poetry Book Society for 25% off all books