Collected Later Poems by David Wevill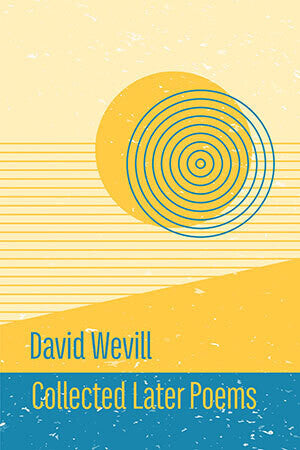 David Wevill was born a Canadian in Japan in 1935, and was educated in both Canada and England. He has lived in Burma and in Spain but has made his home in Austin, Texas for the past fifty years. While resident in England in the 1950s and '60s, he established a substantial reputation as a poet, publishing four volumes between 1964 and 1974. He won prizes, was represented in major anthologies such as The New Poetry and A Group Anthology, and was included in the renowned Penguin Modern Poets series before his first full collection appeared. His first four collections were gathered in the Collected Earlier Poems, companion to this volume.
In the late '60s he moved across the Atlantic to take up a position in Austin, Texas, and then joined the University of Texas there in 1970, where he remained until retirement as Professor Emeritus in 2008. He still lives in Austin today. His work slowly fell from view in Britain after the publication of 1973's Where the Arrow Falls, although a number of collections appeared in his native Canada: Other Names for the Heart (1985), Figure of Eight (1987), Child Eating Snow (1994), Solo With Grazing Deer (2001) and Asterisks (2007) were all published in Toronto. The new work in those volumes is all gathered here, together with some uncollected poems.
"Wevill has attempted to bring to his work the best of many different poetries: the terseness of Spanish language poets such as Lorca, Neruda, Machado and Paz; the meditative depth and strength of spirit found in Central and East European verse; the violent, often surreal perceptions of his British contemporaries; and the sharp, vibrant images that span the gap between life and death that link him to the essential canon of Canadian poetry." —from the cover of Other Names for the Heart
"Among the poets of Atlantis – those who belong to both the Old World and the New, I have always thought of David Wevill as one of the finest in our time." —Nathaniel Tarn
Join the Poetry Book Society for 25% off all books