Collected Experimentalisms 1989-1992 by U. G. Világos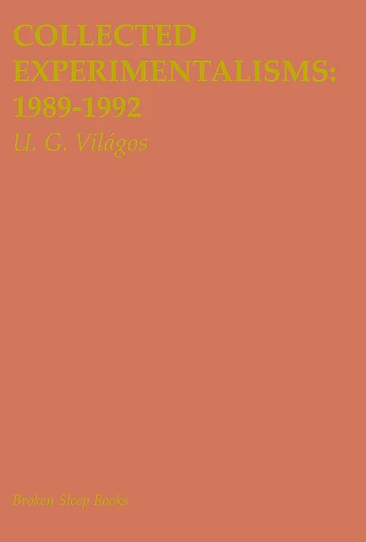 U.G. 
Világos' Collected Experimentalisms: 1989-1992
 draws together work from the most productive years of this much neglected figure in experimental poetry. The poems are bright and daring, sometimes spun upside down, sometimes in full colour, most often with a confessional tone— fractured by the x key. As always with Világos, the emphasis is firmly on innovation. The author's 
Collected Experimentalisms

 
represent a logical leap forward for poetry into an alternate future.
Join the Poetry Book Society for 25% off all books