Christmas Stories: Twelve Poems to Tell and Share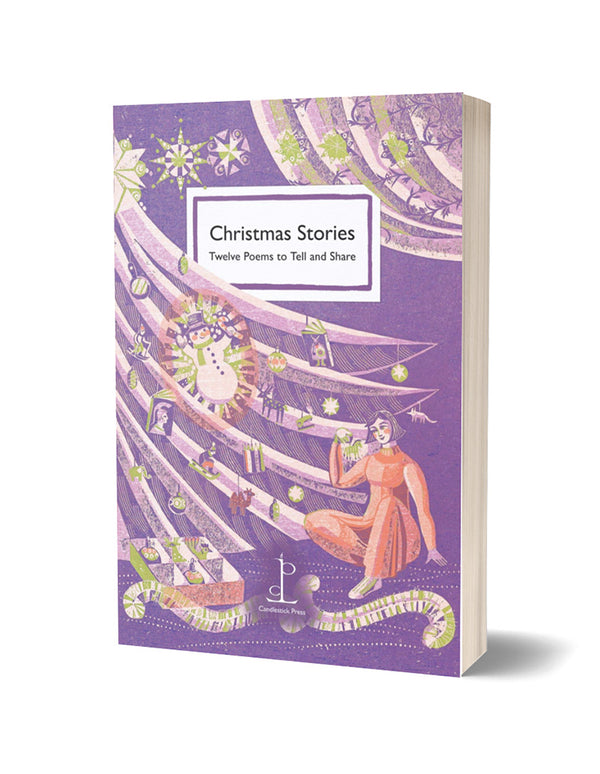 We all have our own Christmas stories – things that may have happened years ago and that in the telling and retelling have become part of our festive traditions as much as the school nativity play or Rudolph's red nose.
These entertaining and touching poems encompass all manner of tales. There's a tipsy step-grandad struggling to carve the turkey, a rediscovered collection of Christmas stamps and a doughty mother leading a troupe of children to cut down a pine tree under cover of dusk:
"I tell my sons these stories in the dark of winter:
our origin myths, borrowed and stolen, a forest
of rootless, ungovernable evergreen trees."

from 'Arboreal' by Linda France
Of course, stories are also where we keep our memories safe, which is why you'll find moving poems in which times past and departed loved ones are beautifully conjured back into being.
Included is a special edition postcard of the beautiful poem 'Christmas Present' by Stephanie Norgate, who was one of the two winners in our 'Christmas Stories' competition.
Poems by Abeer Ameer, Panya Banjoko, Kathryn Bevis, Jim Carruth, Linda France, John Freeman, Arjunan Manuelpillai, Helen Mort, Victoria Punch, Kostya Tsolakis, Rory Waterman and Tamar Yoseloff.
Candlestick Press
Cover illustration by Sarah Young.
Join the Poetry Book Society for 25% off all books