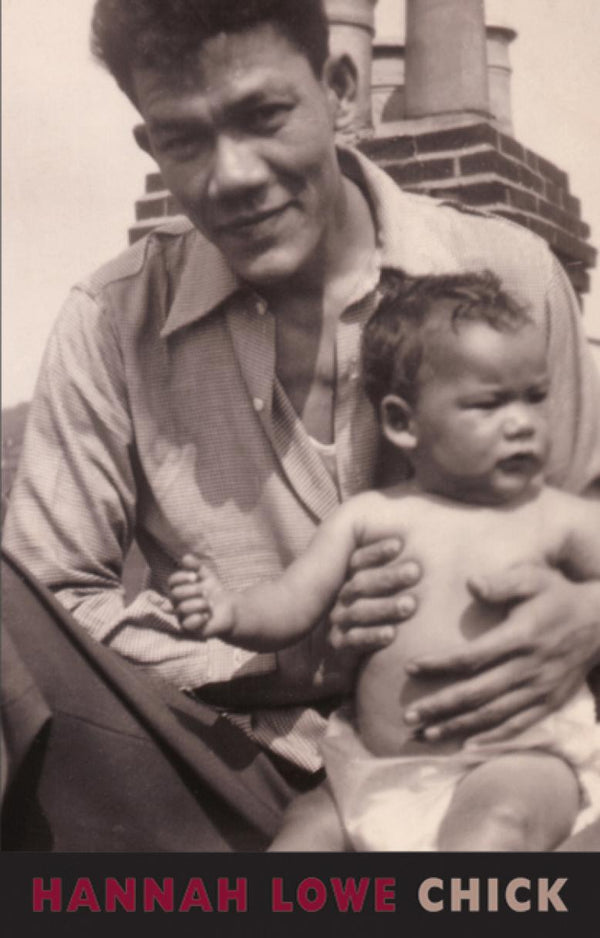 Winner of the 2015 Michael Murphy Memorial Prize
Shortlisted for the Forward Prize for Best First Collection, the Fenton Aldeburgh First Collection Prize, and the Seamus Heaney Centre Prize for Poetry 2014
Hannah Lowe's first book of poems takes you on a journey round her father, a Chinese-black Jamaican migrant who disappeared at night to play cards or dice in London's old East End to support his family, an unstable and dangerous existence that took its toll on his physical and mental health. 'Chick' was his gambling nickname.
A shadowy figure in her childhood, Chick was only half known to her until she entered the night world of the old man as a young woman. The name is the key to poems concerned with Chick's death, the secret history of his life in London, and her perceptions of him as a father. With London as their backdrop, Hannah Lowe's deeply personal narrative poems are often filmic in effect and brimming with sensory detail in their evocations of childhood and coming-of-age, love and loss of love, grief and regret.
'A thrilling sequence of poems about the poet's relationship to her Chinese-Jamaican gambling father which is funny, wise and affectionate.' – Daljit Nagra, Big Issue (London), Top 5 Poetry Books [on Chick]
'An unforgettable book. In an age where blurby superlatives compete on debut book covers, this one has an edge: it is about someone, namely the poet's late father, from whose name it takes its title… "Say", which exploits understatement to the full, is remarkable, and heartbreaking' – Helena Nelson, Magma, on Chick
'Hannah Lowe's debut collection is wonderful… a book which deals plainly and honestly with big emotions and tender, dramatic personal scenes' – Declan Ryan, Ambit, on Chick
'Chick opens with a powerful sequence of poems centred around the poet's memories of her Chinese/black Jamaican father – a complex, larger than life character who came to London in the late 40s and eked out a living as, among other things, a gambler. But the book is very much more than a personal reminiscence and family history. This is a collection cross-hatched with myth and history, a hymn to London as much as to its characters. Though all the poems have a strong, vividly cinematographic line, they are also beautifully lyrical – sung stories, offering us the glimpsed lives of strangers and lovers. But however poignant and moving it may be, the collection remains doggedly celebratory of life itself, of people and place, loved and remembered. Each poem takes us a little further into the mystery of lives in a world that is as incomprehensible as it is unforgettable. This is an outstanding, unputdownable first collection'. – John Glenday.
'Here is a poet with a commanding style; her voice is entirely her own, both rich and laconic. These are poems springing from the page with vitality, rue and insight. Her elegies are restrained and devastating. An extraordinary debut.' – Penelope Shuttle.
Join the Poetry Book Society for 25% off all books