Chameleon | Nachtroer by Charlotte Van Den Broeck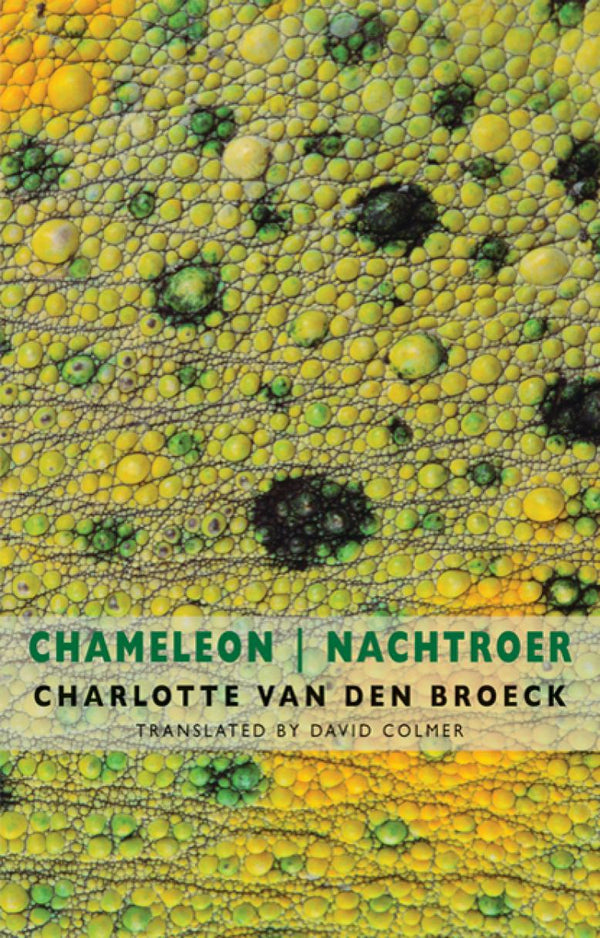 After first making her mark as a compelling performer, Belgian poet Charlotte Van den Broeck was acclaimed as one of Europe's most innovative and original new voices in poetry following the publication of her first collection Chameleon in 2015. Her first English translation combines her debut volume with her second book Nachtroer (2017), its untranslatable title the name of all-night shop in Antwerp where she lives.
Chameleon is a set of apparently naïve but knowingly ironic, playful and subversive poems which trace a girl's search for a woman's identity, a coming-of-age exploration of body and language drawing on memories, shapes and landscapes. In Nachtroer her poems take a nighttime journey through heartbreak, insomnia and the hectic flow of daily life, driven by a desire for disappearance, displacement and dissolution.
Chameleon ends with taking to the ocean. Nachtroer's last poem is about building a boat for such a voyage. Chameleon | Nachtroer sets the two books afloat in English.
'This poetry parades like the chameleon in various appearances…in streaming language and unlikely, striking images.' – Humo, on Chameleon
'This is carefully accurate poetry, eloquent and adventurous, and truly authentic. That someone's second book can be so audacious and dauntless is remarkable.' – VSB poëzieprijs 2018 jury, on Nachtroer
Join the Poetry Book Society for 25% off all books