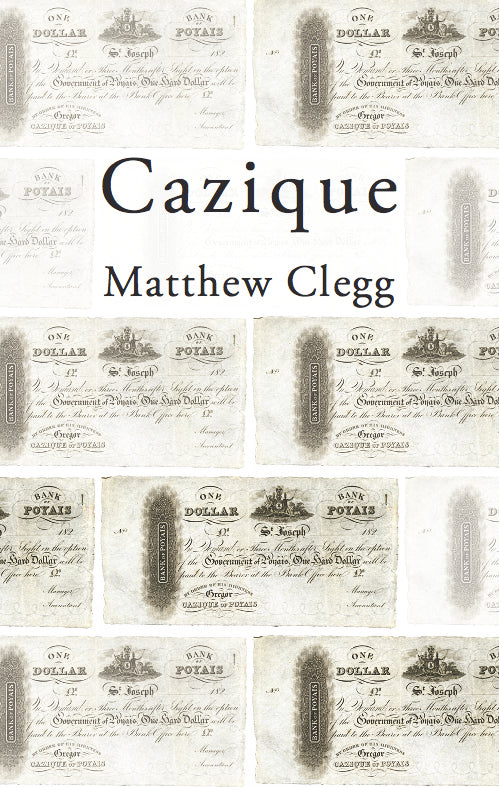 Matthew Clegg's third collection is a book in three movements. 'Officer' / 'Zipped File' details the breakdown in communication between employee and employer. 'Holodets' tackles what is lost in translation during a love affair between an English poet and a Russian immigrant. The title sequence offers the last confessions of a washed-up confidence trickster: a man inspired by the 19th century swindler Gregor MacGregor – the self-titled Cazique of Poyais.

These dramatic sequences move between the public and the private, negotiating seductive facades and authentic flaws. Like the world we live in, the characters presented are in thrall to truth, but unable to live entirely by its strictures. Corporate homogeneity, romantic love, and Satanic deceit all fail to deliver the land of milk and honey.

The poems of Cazique are inhabited by individuals in different environments and predicaments, coping with different pressures. They continue the author's engagement with personae and place – and the ever-unstable relationship between the two.
Join the Poetry Book Society for 25% off all books