Cat Jeoffry by Christopher Smart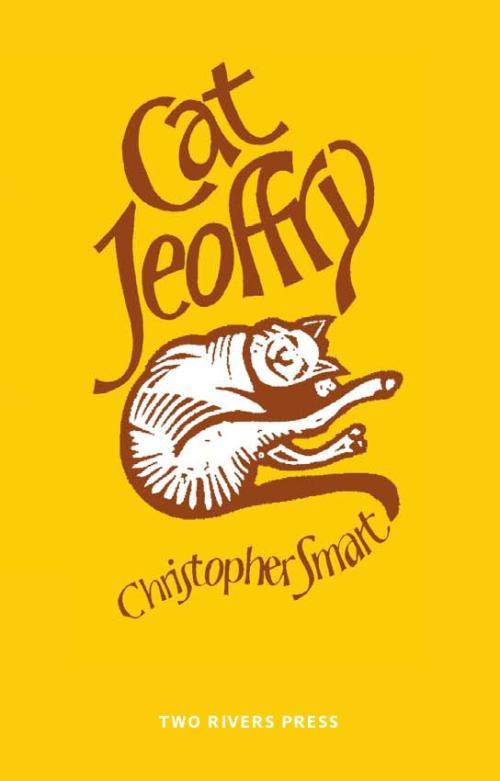 Cat Jeoffry
 is a self-contained passage from Christopher Smart's much longer work Jubilate Agno (Rejoice in the Lamb), and one of the most famous pieces of poetry ever written about a cat. This new edition retains the original Peter Hay illustrations, using his rubber stamps and linocuts, and adds Tom Woodman's informative commentary to place 
Cat Jeoffry
 in the context of Smart's life and works.
Christopher Smart
 (1722-1771) was born in Shipbourne, Kent. A Cambridge graduate, he spent over ten years of his life in mental institutions, suffering from a form of religious hysteria. In 1936 W.B. Yeats singled out Smart's 
A Song to David
 in the introduction to 
The Oxford Book of Modern Verse
 as the inaugural poem of the Romantic period; Dante Gabriel Rossetti pronounced it "the only accomplished poem of the last century". Since then, his 
Jubilate Agno
 has captured the interest of modern poets including Allen Ginsberg, Alec Hope, John Heath-Stubbs, Peter Porter, Jeremy Reed and Wendy Cope.
Join the Poetry Book Society for 25% off all books